Show Your Support: Did you know that you can get Phoronix Premium for under $4 per month? Try it today to view our site ad-free, multi-page articles on a single page, and more while the proceeds allow us to write more Linux hardware reviews. At the very least, please disable your ad-blocker.
The Best Changes & Features Of The Linux 3.19 Kernel
If all goes according to plan the
Linux 3.19 kernel
will be released by the end of today.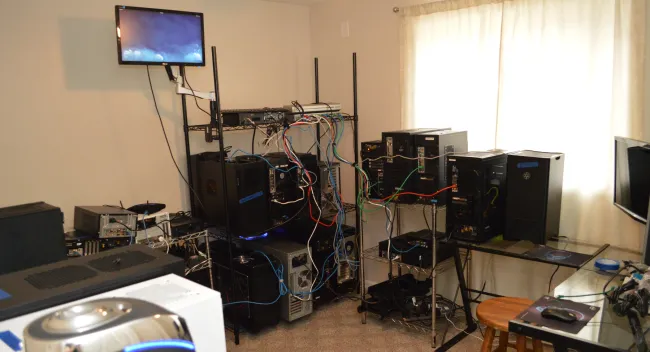 Last Sunday when
releasing Linux 3.19-rc7
, Linus Torvalds mentioned he was looking at doing the official 3.19 release in one week. It seems to have been a relatively calm week to end out 3.19 development with no nasty regressions turning up, so chances are in a few hours he'll have the new release out the door.
If you haven't been keeping up with the dozens of Phoronix articles about Linux 3.19's development and features, here's another look at some of the Linux 3.19 features/changes that excite me the most... At the bottom of the article is a more exhaustive list of both popular and niche features for this next kernel update.
- Open-source AMD HSA is closer to reality with
the landing of the AMDKFD driver
that can be used in conjunction with AMD's Radeon Gallium3D stack and their new HSA library to provide basic support for HSA with basic OpenCL kernels. The open-source HSA Linux support is continuing to be polished over the months ahead.
- Initial hardware enablement for
Intel's next-generation Skylake graphics
. While Broadwell hardware is just starting to appear in many designs, Intel has already started pumping out a lot of
Skylake
Linux code.
-
DPM fan control support within the Radeon driver
to help out some noisy modern graphics cards with the open-source driver.
-
Basic support for the NVIDIA GeForce 900 series
albeit this Nouveau driver support doesn't yet include hardware acceleration.
-
Btrfs RAID 5 / RAID 6 improvements
at long last.
-
LZ4 compression in SquashFS
.
-
Improved multi-touch support
.
- Reworked
ThinkPad muting button changes
.
For my more exhaustive list of the most exciting changes in Linux 3.19, see my earlier article,
Features Of The Linux 3.19 Kernel: Graphics & Disks Rule
. You can also find my plenty of other
Linux 3.19 kernel coverage
.
Next up is the
Linux 3.20 kernel
, which
originally was going to turn into the Linux 4.0 kernel
, but Linus Torvalds hasn't talked about Linux 4.0 recently.