When Trying Out Tumbleweed, It's Easy To See Why OpenSUSE Leap Disabled Nouveau
I've been running some fresh benchmarks of the recently released
openSUSE Leap 42.2
compared to the rolling-release openSUSE Tumbleweed and friends. Those benchmarks will be posted shortly, but after using the Nouveau experience on Tumbleweed I found the need to comment.
Earlier this month with openSUSE 42.2 RC2 they made the decision to
disable Nouveau 3D support by default
. They decided to disable this open-source NVIDIA Gallium3D support due to bugs with KDE like KDE crashing on some cards, some Qt applications not working, etc. When hearing about all the problems earlier this month I was a bit surprised since my Nouveau Linux desktop experience hasn't been that bad, but then again I don't use KDE on a daily basis but mostly GNOME Shell and Unity.
For this ongoing benchmarking when installing openSUSE Tumbleweed -- which doesn't disable the Nouveau NV50/NVC0 Gallium3D drivers by default -- it wasn't long before I was cursing at the screen. The tests were done with a GeForce GTX TITAN X, which paired with modern Nouveau via recent Mesa and Linux kernel releases and the latest firmware, has worked fine on other distributions with nearly all of my testing under GNOME and Unity. With the KDE Plasma stack on Tumbleweed, Nouveau was having some bad text rendering issues as my main frustration.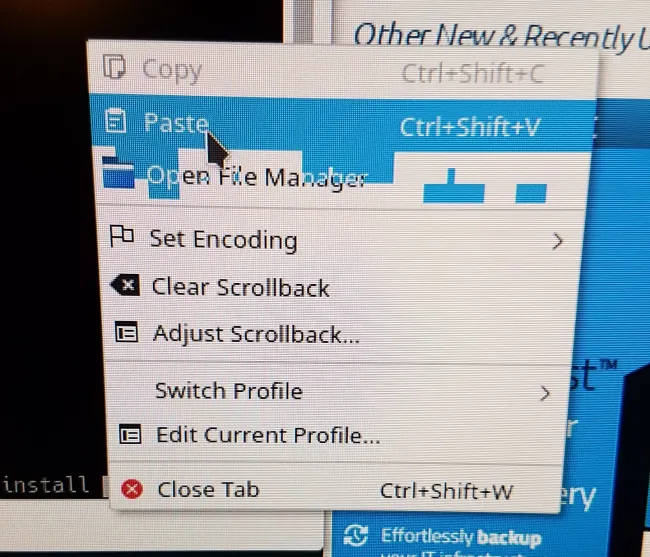 Text within Konsole, Firefox, and other applications weren't often rendering or doing so incorrectly. It appeared to be some issues with damage tracking as when moving around windows or taking a screenshot, everything would momentarily render correctly. Even typing in the Konsole was problematic for trying to see what was being entered or outputted.
It was a very bad out-of-the-box experience and not something I've seen from Nouveau on other (non-KDE) distributions in quite some time... These days most of my Nouveau frustrations are over slow performance due to the re-clocking state. Anyhow, if you are running openSUSE with the open-source Nouveau 3D support and encounter bad rendering, disabling compositing via Shift + Alt + F12 does the trick and with KWin compositing disabled, I could at least interact with the Konsole. So far I've just tried it with this Maxwell card so at the moment unsure if this compositing problem also happens with older NVIDIA cards on Nouveau. Have you suffered similar issues? Let us know by commenting on this article in the forums.