With Mesa 11.0 Coming, A Look At Development Stats
With
Mesa 11.0
coming in September, which is bringing
OpenGL 4.0~4.2 support
and
initial AMDGPU and Fiji support
, it's been a busy past few months for Mesa developers.
Here's a look at some Git statistics with the Mesa 11.0 branching set to happen later this week. As of this morning there are 1,568,276 lines of code in the Mesa Git tree that came in over 72,046 commits from 715 authors.
There have been 4,275 commits to Mesa so far this year that added 194,361 lines of code and removed 152,219 lines of code. In 2014 there were 7009 commits and in 2013 a total of 6043 commits.
Among the most prolific contributors to Mesa recently have been Marek Olšák, Francisco Jerez, Rob Clark, Ilia Mirkin, Emil Velikov, Ian Romanick, Chia-I Wu, and Jason Ekstrand. The top contributor by commit count so far this year is Marek.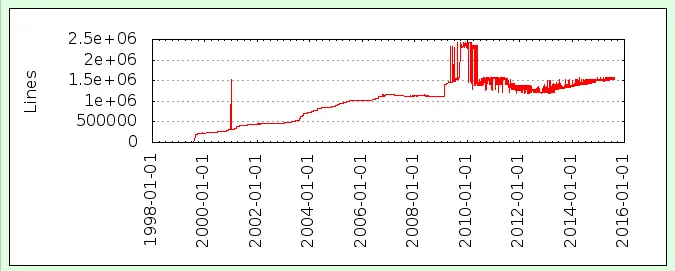 The Mesa line count is slowly but steadily increasing.
You can find more details via the GitStats output archived
here
.