Show Your Support: Have you heard of Phoronix Premium? It's what complements advertisements on this site for our premium ad-free service. For less than $4 USD per month, you can help support our site while the funds generated allow us to keep doing Linux hardware reviews, performance benchmarking, maintain our community forums, and much more.
Vulkan SDK Updated With Vulkan Video Support
The Khronos Group with LunarG has now published the Vulkan SDK 1.3.239 release that is the first version of the software development kit with the Vulkan Video extensions now present.
Last month marked the debut of
the Vulkan Video 1.0 extensions
as part of Vulkan 1.3.239 and after these Vulkan Video extensions for H.264 and H.265 content has been available in provisional form since early 2021.
Now as of today the Vulkan SDK in its latest form has support for these current Vulkan Video extensions and new Vulkan Video codec-specific headers. (
Vulkan VP9 and AV1 support is expected later this year
.)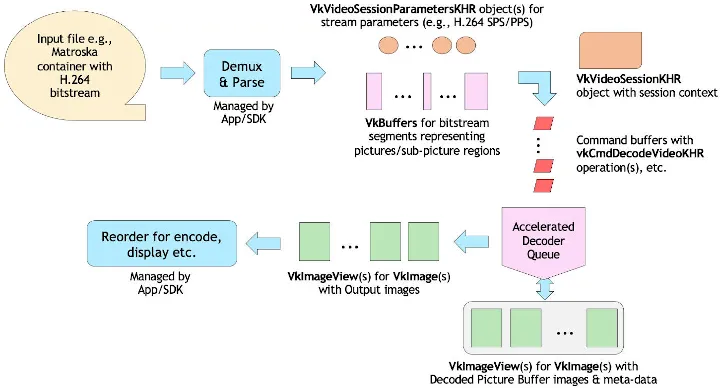 In announcing the release of the Vulkan SDK with Vulkan Video support, The Khronos Group also highlighted the beta drivers available from NVIDIA and AMD, Intel Arc A-Series Windows Vulkan Video support coming later this year, and also the progress on the open-source Vulkan Video support for Radeon RADV and Intel ANV. GStreamer and FFmpeg have been among the multimedia libraries working on Vulkan Video support.
More details on the Vulkan SDK update with Vulkan Video support via
Khronos.org
.