Show Your Support: Did you know that you can get Phoronix Premium for under $4 per month? Try it today to view our site ad-free, multi-page articles on a single page, and more while the proceeds allow us to write more Linux hardware reviews. At the very least, please disable your ad-blocker.
Valve Hires X11 Veteran Keith Packard To Work On The Linux Display Stack
Valve's latest high-profile hire is adding
Keith Packard
to their roster of Linux graphics driver developers.
Pierre-Loup Griffais of Valve
tweeted
, "Welcome keithp to the team! Our open graphics group is now 5 strong, but still hiring. Shader compiler performance people especially wanted."
He's now joining Timothy Arceri, Andres Rodriguez, Samuel Pitoiset, and two others working full-time on the open-source Radeon Linux graphics driver stack. It's interesting to hear that they are still hiring additional open-source graphics driver developers as well. Interesting that they are interested in shader compiler performance when the AMDGPU LLVM compiler expert, Tom Stellard,
recently left AMD for Red Hat
where he still appears to be working on AMDGPU LLVM and now RADV.
Griffais had mentioned in another
tweet
, "Yes [Keith Packard]! We badly needed display expertise. First order of business is wiring up direct mode on the open stack." The direct mode is about the VR HMD support for the display stack.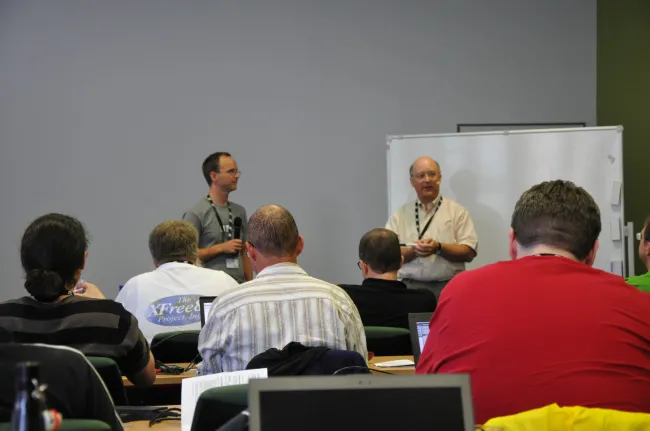 Keith Packard has worked at SUSE and Intel for a vast number of years being responsible for X.Org development while in 2015 he left Intel to
begin working for HP on The Machine / Linux++
. But now he's changed over to Valve. Good luck Keith!