DRI3 Support Finally Added To AMD's Radeon X.Org Driver
While
DRI3
has been talked about
for the better part of three years
, today it's finally now supported by the mainline xf86-video-ati Radeon DDX driver.
Michel Dänzer of AMD
committed
the Direct Rendering Infrastructure 3 support over the night along with support for the
SYNC
and
PRESENT
extensions of the latest X.Org Servers.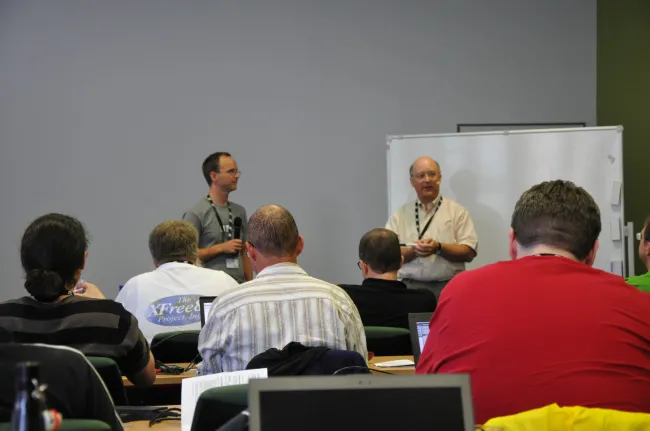 Eric Anholt and Keith Packard started coming up with their DRI3 vision back at XDC 2012.
For supported X.Org Server environments the DRI3 support isn't enabled by default but users need to manually set the
DRI3
option within their
xorg.conf
to enable the said support. DRI3 was
initially added for X.Org Server 1.15
. DRI3 brought the present/swap extension, switched to using FDs for passing objects rather than GEM handles, and for users means improved window resizing, improved synchronization of rendering, and slightly better security.