Show Your Support: This site is primarily supported by advertisements. Ads are what have allowed this site to be maintained on a daily basis for the past 18+ years. We do our best to ensure only clean, relevant ads are shown, when any nasty ads are detected, we work to remove them ASAP. If you would like to view the site without ads while still supporting our work, please consider our ad-free Phoronix Premium.
The Khronos Group Is Developing A New Graphics API From The Ground-Up
The Khronos Group this morning announced
OpenGL 4.5
(
not OpenGL 5.0
as hoped for), but in announcing GL 4.5 from SIGGRAPH 2014 they also announced a call for participation to develop a new graphics API.
With the heat from AMD's Mantle, Direct3D 12, and the Metal API from Apple all aiming for high-performance 3D graphics, Khronos is now wanting to form a new graphics API that remains cross-platform, cross-vendor, and royalty free.
Khronos
announced
a call for participation in a next-generation OpenGL initiative. The announcement reads, "
Khronos announced a call for participation today in a project to define a future open standard for high-efficiency access to graphics and compute on modern GPUs. Key directions for the new ground-up design include explicit application control over GPU and CPU workloads for performance and predictability, a multithreading-friendly API with greatly reduced overhead, a common shader program intermediate language, and a strengthened ecosystem focus that includes rigorous conformance testing. Fast-paced work on detailed proposals and designs are already underway, and any company interested to participate is strongly encouraged to join Khronos for a voice and a vote in the development process.
"
This isn't just about evolving OpenGL but will be a "new ground-up design" that will hopefully address
the recent OpenGL criticism
that largely dates back to the "Longs Peak" days with OpenGL 3.0. There's no word yet on when Khronos hopes to have the next-gen graphics API out in a provisional form, but it will likely be quite some time given they're still in their early stages.
Valve's Gabe Newell also wrote in the next-gen OpenGL announcement, "We are committed to the Next Generation OpenGL initiative and are closely collaborating with Khronos members to create a high-performance rendering interface for SteamOS and future Valve games."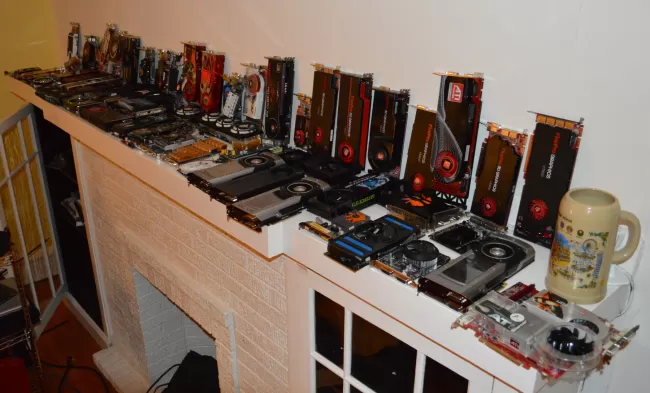 The Khronos Group is calling for participation and for new members to join the Khronos Group. Ian Romanick and a few Intel-employed Linux-aligned developers have been involved with the OpenGL ARB in the past and it would be great to see more open-source-friendly, Linux-aligned developers get involved with the actual spec writing process (anyone from Canonical?). It would also be interesting if AMD were to finally open/publish the Mantle API specifications to potentially jump-start/morph the development of the new cross-platform API. Any new API will be a lot more work for Mesa developers that are
still working towards OpenGL 4.0
.
We will be covering this new Khronos next-gen graphics API over the months ahead so stay tuned for more on Phoronix.