Sound Open Firmware 2.2.3 Released With Backported ADL-N, Raptor Lake Updates
While
Sound Open Firmware 2.3
was released back in September with AMD Rembrandt and Intel Raptor Lake support, among other changes, out this weekend is a new point release to the prior v2.2 series.
Sound Open Firmware 2.2.3 was released overnight to provide stable support for Intel Raptor Lake on this older branch. Intel's latest client CPUs should be in good shape with SOF 2.2.3 while also there is now support for Alder Lake N production platforms too. There are also some back-ported topology updates with this version for Raptor Lake / Alder Lake / Ice Lake platforms.
For those interested in Sound Open Firmware for this older branch can find the v2.2.3 downloads and release details via
GitHub
.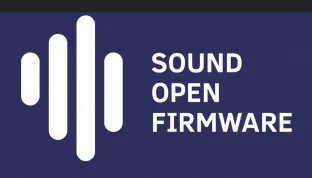 Sound Open Firmware is one of the great open-source projects originally started by Intel for providing open-source audio DSP firmware and development tools. These days in addition to Intel, SOF is backed by Google, AMD, Mediatek, NXP, Realtek, and other vendors. Learn more about this wonderful open-source audio firmware effort via
SOFproject.org
.