The Most Exciting Fedora News Of 2014
Nearly the entire year of Fedora's development was focused around the drawn out
Fedora 21
release that finally shipped earlier this month and the larger Fedora.Next initiative, but what topped the year?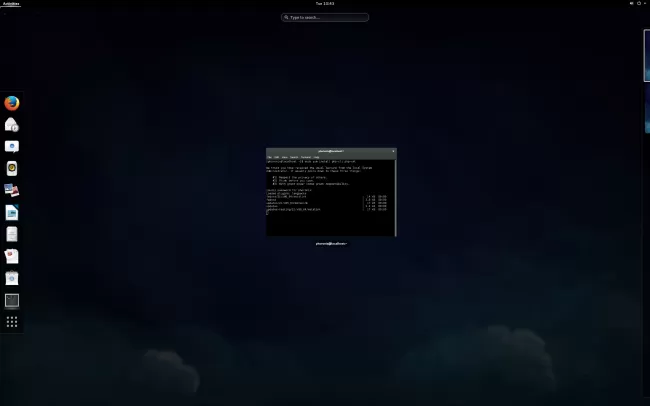 As part of my year-end articles on Phoronix with having written over one hundred news articles this year about Fedora (and that's not counting the dozens more articles using Fedora for performance testing and featured-length Fedora articles) that have yielded over one million views in total, here's a look at the top ten Fedora news stories this year in terms of the most viewed content in 2014:
Fedora's Yum Replacement Ready For User Testing
DNF, the next-generation yum package manager spearheaded by the Fedora project, is now ready for end-user testing ahead of its expected use out-of-the-box by Fedora 22.
Fedora's Future Is Still Causing Lots Of Drama
For those in need of some open-source drama to get your Friday morning started, there continues to be a lot of dissenting views shared between Fedora users and developers over the future of the Linux distribution with the ongoing "Fedora.next" initiative.
Fedora 21 Won't Be Released Before August
While hat wearing Linux users are excited at large this morning about Red Hat partnering with CentOS, there's some unfortunate news if you're hoping for a new Fedora Linux release in the next few months.
Fedora Users Still Have Mixed Feelings Over DNF
While DNF isn't the default package manager on Fedora Linux installations until at least Fedora 22, there's still many mixed reservations about this intended replacement to Yum.
Fedora Developers Open EPEL 7 For Business
The Fedora development community has already begun assembling their Extra Packages for Enterprise Linux (EPEL) that support Red Hat's forthcoming Red Hat Enterprise Linux 7.
Fedora's Copr Continues Mining New Features
Fedora's Copr project that tries to make it "easy and cool" to have third-party package repositories like Ubuntu's Launchpad PPA or the openSUSE Build Service, is continuing to march forward with new versions.
Fedora 22 To Push For Requiring Packages To Have AppData
Fedora 22 will require applications that want to show up within the Linux distribution's software center to have an AppData file shipped by the program.
GNOME 3.12 Might Come To Fedora 20, Packages Available
With Fedora 21 not being released until at least August, some developers are working on possibly shipping the GNOME 3.12 packages in Fedora 20 as a stable release update.
Benchmarks Of Fedora 20 Updates + Linux 3.12 Kernel
Last month with the release of Fedora 20 I began delivering many benchmarks of the popular Linux distribution. For those curious how the performance is now with Fedora's rather liberal update policy, here are some fresh benchmarks, including from the Linux 3.12 kernel that was sent down as an update.
Fedora To Have A "Don't Ask, Don't Tell" For Contributors
Fedora contributors from certain nations may face scrutiny by Fedora's legal department if they reveal their nationality, country of origin, or country of residence; the issue comes down to US export restrictions.
Curious about any other year-end stats in general? Let us know in the forums or via @MichaelLarabel on Twitter.