Lenovo Begins Supporting LinuxBoot Firmware With ByteDance
This week TikTok-owner ByteDance hosted
the CloudFW Open System Firmware Symposium
to talk up their open-source firmware work, showcase their industry partnerships, and more. One interesting takeaway is that thanks to the weight of ByteDance, Lenovo is now supporting LinuxBoot in some capacity.
LinuxBoot
as a reminder is the open-source effort replacing a majority of the UEFI DXE modules with the Linux kernel. After being started by Google, LinuxBoot has spent the past several years as a Linux Foundation project and enjoying increasing industry interest, particularly among the hyperscalers.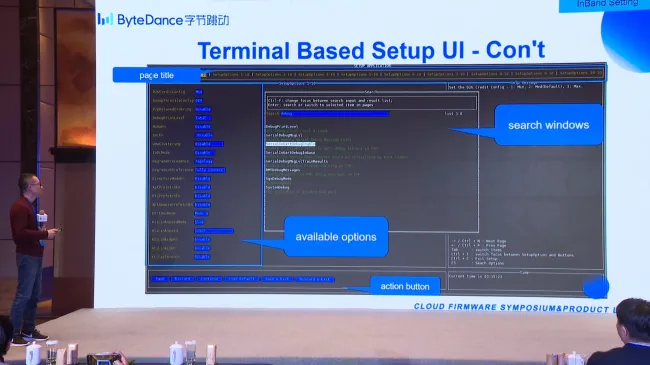 ByteDance and Lenovo view LinuxBoot as a "powerful firmware solution with lots of potential gain." Lenovo's LinuxBoot support still appears to be in its early stages but great to see it playing out thanks to the power of key customers like ByteDance -- thanks to the purchasing power of these big players now applying increasing pressure around open-source firmware requirements from CPUs to the system/motherboard vendors.
The slides are from the ByteDance CloudFW Symposium this week in Beijing. Thanks to the Coreboot project for sending over to us a few pictures.