Intel Sends Out Sixteenth Round Of Linux LAM Patches
Intel's Linux engineers continue working on
Linear Address Masking
(LAM) for making use of untranslated address bits of 64-bit linear addresses so that it can be used for arbitrary metadata. The hope is that this LAM metadata can lead to more efficient address sanitizers, optimizations for JITs and VMs, and more, but it's been a lengthy journey getting the support upstreamed.
Going back to 2020
Intel's been working on the LAM Linux patches
for the kernel and related toolchain components. Intel LAM was then
to be submitted for Linux 6.2
but
Linus Torvalds rejected the code in its then-current state
with taking criticism to some attributes of it.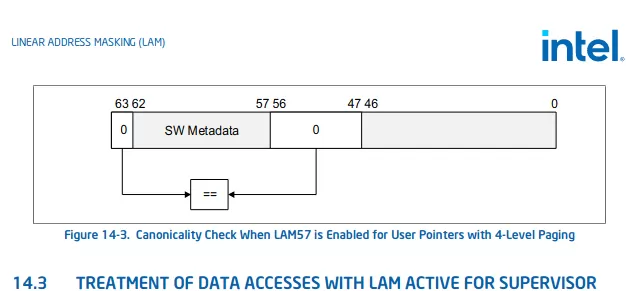 Since then
the Intel LAM patches have been back in the works
and this weekend marked the sixteenth revision to these patches.
With the new version there is additional tested-by tags and some other minor changes. With the
v16 patches
having minimal code churn, perhaps by the v6.4 kernel cycle it will be ready for another mainline attempt. Though Linus Torvalds still doesn't like the "LAM" name but hopefully the code is now in good enough shape that he can overlook Intel's acronym.