Intel's Braswell NUC Trips On Fedora 22 But Runs Fine On Ubuntu 15.04
This week I started testing
Intel's new NUC5CPYH NUC
as the first device with a
Braswell
SoC (not to be confused with Broadwell). The tests are progressing but the out-of-the-box experience hasn't been one of the best for Intel.
The NUC5CPYH features a Intel Celeron N3050, which is a dual-core part with 1.6GHz base frequency and 2.16GHz Turbo -- it has a 6 Watt TDP, supports up to 8GB of DDR3L-1600MHz memory, and has Intel HD Graphics running at 600MHz. While for Broadwell with the latest i7-5775C testing
I found Fedora 22 to run much better than Ubuntu 15.04/15.10
, but this Braswell NUC it turned out to be the opposite.
A complete Linux review and plenty of Linux benchmarks from this Braswell NUC will be published on Phoronix in the days ahead, this is just a quick out-of-the-box look / word of caution about the NUC5CPYH on Fedora. When assembling this NUC, I first was trying Fedora 22 x86_64 given that it was working good for Broadwell...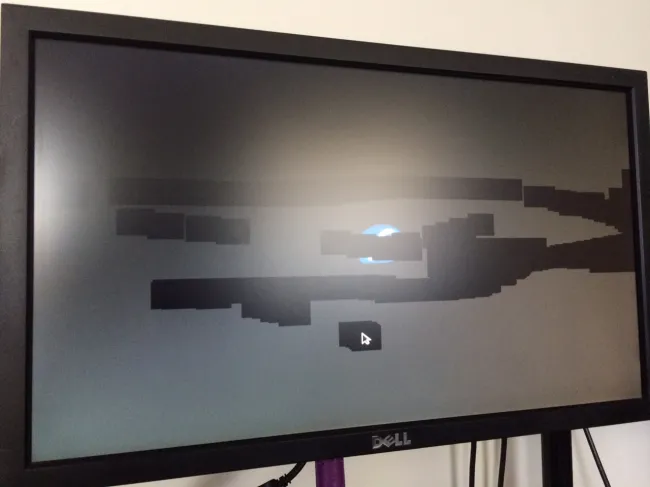 When the Plymouth splash screen appeared while booting the Fedora 22 Workstation 64-bit image, it became quickly clear that there were going to be some graphics troubles... The mode-setting to 1920x1080 didn't happen given the size of the Fedora logo and the damage tracking around the cursor was messed up with the screen not properly repainting.
Once hitting the Fedora installer screen, it became immediately clear that indeed the mode-setting didn't pan out.
Trying to proceed to install Fedora 22 anyway to then update post-install, the installer failed.
While Fedora 22 has newer packages than Ubuntu 15.04, I decided to boot an Ubuntu Vivid image anyways... To some surprise, the mode-setting worked and there were no installation troubles.
The graphics acceleration on the Celeron N3050 was indeed working with Mesa 10.5 and the Linux 3.19 kernel...
Stay tuned for various CPU/GPU benchmarks to come for the Celeron N3050 on Phoronix. Later today I'll try to have up the first Linux benchmarks of the NUC5CPYH. If you're looking for this low-cost Braswell NUC, it can be found for
just $130 USD on Amazon
.