We Rely On Your Support: Did you know that you can get Phoronix Premium for under $3 per month? Try it today to view our site

ad-free, multi-page articles on a single page, and more

while the proceeds allow us to write more Linux hardware reviews.
Imagination Launches A MIPS Development Board
To compete with the growing number of single-board development computers in the ARM space and even in the x86 space, Imagination Technologies has introduced their first public MIPS single-board computer for developers. While it won't likely see the success of the Raspberry Pi, it's an interesting piece of hardware to say the least and hopefully we'll be able to benchmark it at Phoronix.
This first MIPS board is the MIPS Creator CI20 from Imagination Technologies. The MIPS Creator CI20 features an Ingenic JZ4780 SoC with 1.2GHz MIPS Xburst dual-core processor, PowerVR SGX540 graphics, 1GB of DDR3 system memory, 8GB of NAND flash, SD expansion slot, USB 2.0 support, 10/100 Ethernet, Bluetooth 4.0, and 25 GPIO pins. The size comes in line with the Raspberry Pi and other development boards. The MIPS Creator CI20 ships with Debian 7 installed while Android 4.4 is also going to be supported and other Linux distributions like Gentoo, Arch, Angstrom, and Yocto are being ported to the MIPS platform too.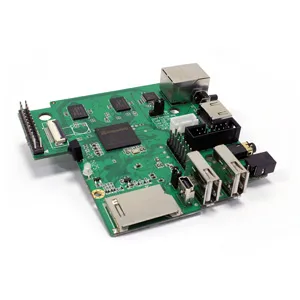 It's certainly an interesting SBC and would be great for those wishing to tinker around with MIPS Linux. There is no word on pricing as Imagination is giving these boards away to interested developers that have interesting proposals for their use. Unfortunately, that form is already closed down, but hopefully will re-open. I'll be working on getting my hands on a MIPS Creator CI20 for MIPS Linux benchmarking work at Phoronix with the
Phoronix Test Suite
and
OpenBenchmarking.org
.
Learn more about the Imagination MIPS Creator CI20 at
ImgTec.com
.