FEX-Emu 2204 Released With Fixes For Running x86/x86_64 Binaries On AArch64
Last weekend saw the release of
Box86 0.2.6 and Box64 0.1.8
for enjoying x86 and x86_64 Linux binaries on 64-bit Arm and other CPU architectures. Out today meanwhile is the release of FEX-Emu 2204 as another open-source project making it easy to run x86/x86_64 binaries on AArch64.
FEX-Emu continues pushing ahead as a speedy x86/x86_64 user-space emulator for running binaries with a principal focus on AArch64. Like Box86/Box64, FEX-Emu ambitions do include
enjoying Linux games on AArch64 including Steam/Proton
.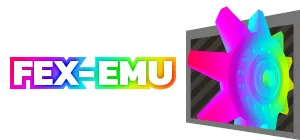 Today's FEX-Emu 2204 release is mostly made up of bug fixes. There is though CPUID 4000_0001h support for exposing the host CPU architecture, crash fixes, JIT improvements, GDBServer improvements, and other minor work included as part of this release.
More details and downloads on today's FEX-Emu 2204 emulator release via
GitHub
.