At This Rate, Don't Be Surprised If You See Steam Soon
Just a few hours ago we reported on the progress by those within the Phoronix community working to get the Steam client running as much as possible based upon Valve's Steam Linux binaries that are inconspicuously housed on their servers. By making some modifications to the Steam client binary and libraries, as of this morning they are up to the point of
displaying the main Steam UI window
. Just hours after that, the Steam Friends' UI is now being partially drawn along with other windows.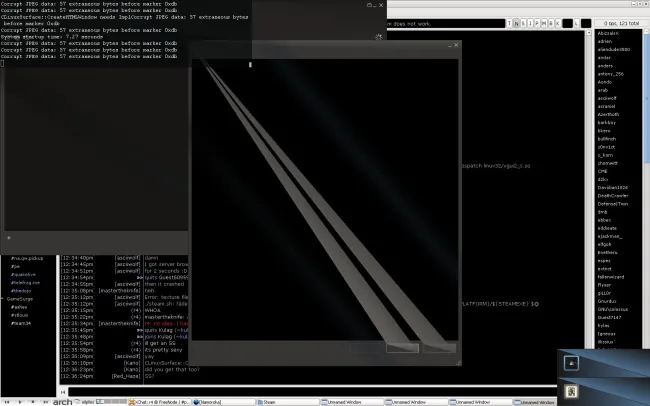 There's still some glaring problems (like no text being rendered), but this leaves little room to doubt that the Steam client (and subsequently the Source Engine) are being ported to Linux.
Drop by
#phoronix
on FreeNode IRC to check-in on or talk with these community members that have been thoroughly analyzing these files from Valve and working out ways to get the Steam client running off the premature binaries.