Show Your Support: Did you know that you can get Phoronix Premium for under $4 per month? Try it today to view our site ad-free, multi-page articles on a single page, and more while the proceeds allow us to write more Linux hardware reviews. At the very least, please disable your ad-blocker.
MythTV 33 Released For Improving This Popular HTPC/PVR Open-Source Software
Even with local digital video recording from your antenna or cable being far less common these days than a decade prior, in the era of Internet streaming the open-source
MythTV
software continues making progress for this dominant Linux solution for HTPC/PVR needs.
It's been nearly one year since the release of
MythTV 32
and this weekend marked the release of MythTV 33. With MythTV 33 most notable is a new web interface being developed for the MythTV setup experience. There are also many other smaller improvements that built up in the code-base over the past year as well as a lot of low-level code refactoring/improvements that are outside the end-user purview.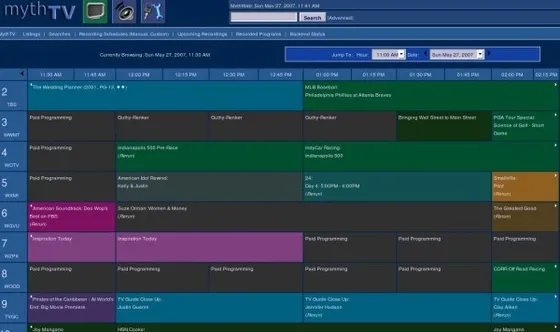 Some of the MythTV 33 highlights include:
- A new web interface for the MythTV setup experience is a work-in-progress.
- A new waveform visualization for the MythMusic area.
- Support for automatic channel groups per video source.
- Switching to the latest upstream FFmpeg release.
- Support for DiSEqC with SatIP. DiSEqC is a protocol for "Digital Satellite Equipment Control" as a communication means between a satellite receiver and a device like a multi-dish switch or antenna rotor.
- A lot of ongoing code modernization and restructuring for improving the MythTV code-base.
Downloads and more details on the MythTV 33 release via
MythTV.org
.