X.Org Server 1.17 Likely To Have Built-In KMS Modesetting Driver
Work is moving forward to land the generic, KMS-dependent mode-setting driver into the X.Org Server itself.
Now that there's the
GLAMOR
2D acceleration support built into the X.Org Server as of the current 1.16 release, work is also underway by Eric Anholt and Keith Packard for having the
xf86-video-modesetting
driver be built into the X Server. The xf86-video-modesetting driver is the universal DDX intended to be used with graphics hardware that has a KMS/DRM driver but no hardware-specific DDX driver. The xf86-video-modesetting driver is used by many ARM SoCs and is working out quite decent for being effectively like a generic VESA driver of the kernel mode-setting world.
Eric Anholt, formerly of Intel and now working at Broadcom on the VC4 open-source graphics driver for the Raspberry Pi, took the steps to introduce this hardware driver within the X.Org Server. Of course, the hardware drivers used to live within the X.Org Server until it was all modularized due to the varying release schedules and requirements of the individual drivers. Years ago there was interest in
re-merging the drivers back into the X.Org Server
for
reducing regressions and avoiding potential problems
, but
that effort ultimately failed
. Now though xf86-video-modesetting is appearing to be a good candidate seeing as its hardware-independent and seldom sees new commits.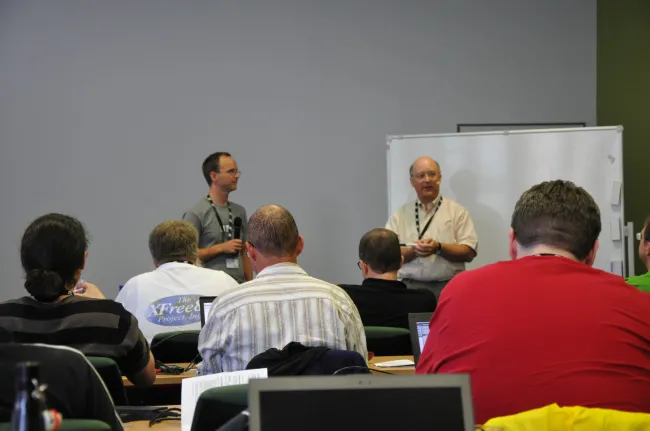 Eric published the
xf86-video-modesetting for the xorg-server
at the end of August with hopes of merging it for X.Org Server 1.17 and then a few hours ago
Keith Packard gave his approval
as the X.Org Server release manager. He's planning to go ahead with merging the work which would make this one of the interesting features for X.Org Server 1.17 when it's likely released in early 2015.
Eric also shared he has some mode-setting driver improvements too that include device-independent acceleration support and DRI2/DRI3 support using GLAMOR, but that code is still being finalized.