RISC-V SiFive Freedom Unleahsed 540 SoC / HiFive Unleashed Board Added To Coreboot
Landing today within the Coreboot Git tree is support for the RISC-V based SiFive Freedom Unleashed 540 System-on-a-Chip and SiFive's Unleashed mainboard making use of this SoC built around the royalty-free and open processor ISA.
The SiFive Freedom Unleashed 540 is considered to be the first RISC-V SoC capable of running Linux and with just over 400 lines of new code added to the existing RISC-V code in Coreboot, that SoC should now have its initial support in place. This SoC runs in a 4+1 multi-core configuration at speeds up to 1.5GHz with four cores being the RV64GC application cores and the fifth being the RV64IMAC management core. There is a 2MB L2 cache, support for 64-bit DDR4 with ECC, and Gigabit Ethernet backed by this SoC manufactured on a 28nm processor.
That was followed up with actually
adding the HiFive Unleashed board
support to Coreboot. The HiFive Unleashed developer board has 8GB of ECC DDR4, Gigabit Ethernet, 32MB SPI flash memory, micro-SD storage, and is designed around the Freedom U540 SoC.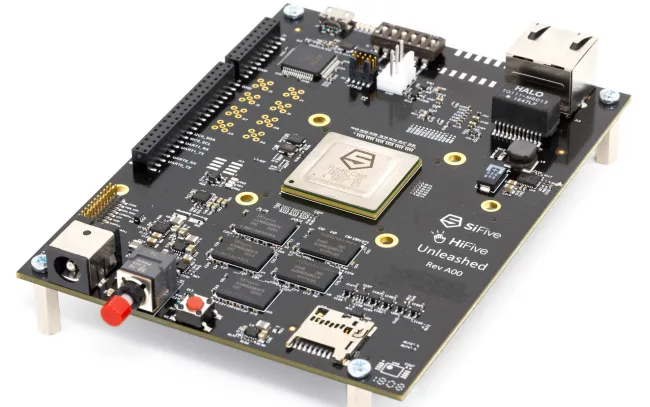 SiFive's HiFive Unleashed developer boards are expected to begin shipping later this summer (around June) though the price for this RISC-V, Linux-running open-source developer board is $999 USD. It's great that the initial Coreboot support has now been mainlined.
Those wanting to learn more about the SoC and the developer board can do so at
SiFive.com
.