We Rely On Your Support: Have you heard of Phoronix Premium? It's what complements advertisements on this site for our premium ad-free service. For as little as $3 USD per month, you can help support our site while the funds generated allow us to keep doing Linux hardware reviews, performance benchmarking, maintain our community forums, and much more. You can also consider a tip via PayPal.
Linaro & Co Are Working On An ARM 24-Core Desktop / Developer Box
Slipping under our radar back during the recent Linaro Connect event in San Francisco was word that Linaro, Gigabyte, and Socionext are coming together to produce an interesting microATX-based, 24 x ARM Cortex-A53 desktop / developer box.
The three companies are working together to build this 24 core ARMv8 box using Socionext's 5 Watt SynQuacer SC2A11 SoC. GIGABYTE manufacturing the board is building it to 96Boards' Enterprise specifications. This micro-ATX motherboard will also have replaceable DIMM memory modules and PCI Express slots.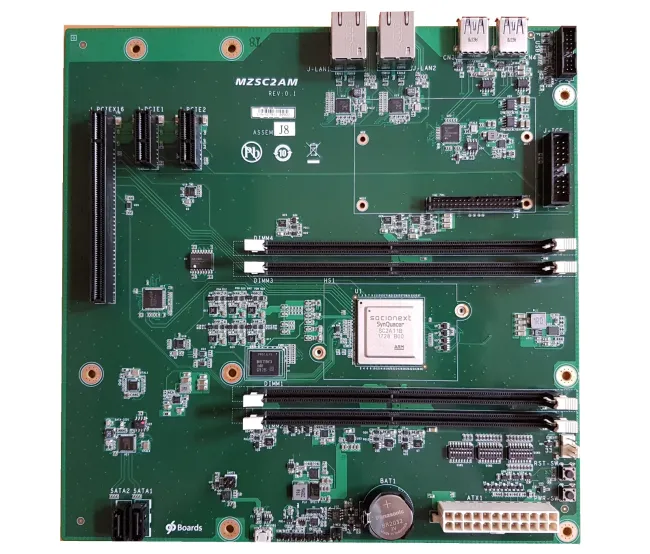 This board is intended for developers "developing ARM on ARM", IoT gateways, and other applications. With 24 cores, PCI Express graphics possibilities, etc, it could also make for a nice ARM-based Linux desktop. Onboard connections include dual Gigabit NICs and four USB 3.0 ports.
More details on it via
this press release
. This 24-core board is said to be shipping soon for less than $1000 USD. Obviously I'll be working on trying to get my hands on one of these boards for some interesting Linux benchmarking.