X.Org's Xvidtune Sees New Release After A Decade
In marking ten years since the prior release, Xvidtune 1.0.4 was released on Saturday with all the patches that have buult up over the past decade.
X.Org package release wangler Alan Coopersmith is back to carrying out some new X.Org component updates for code that hasn't seen new releases in years. Coopersmith released Xvidtune 1.0.4 "in honor of the ten year anniversary of the xvidtune 1.0.3 release."
While ten years have passed, Xvidtune 1.0.4 is made up of just about one dozen mostly small changes. There are a few build system tweaks/fixes, several updates to note that development is now based on GitLab, using XZ tarballs rather than Bzip2, and other very basic patches.
Xvidtune is a client interface to the X.Org Server's video mode extension.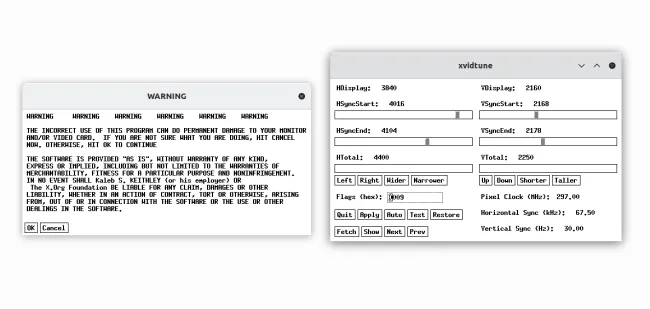 It will be interesting to see if this xvidtune 1.0.4 ends up being the project's last release or if the X.Org Server lives on in use and maintenance another decade in the Linux space while more and more developer resources re-tool to Wayland.
The small xvidtune 1.0.4 release announcement can be read on
xorg-announce
.