There's Still Time To Nominate Someone To The X.Org Board (2016)
There is still time if you wish to nominate yourself or someone else to run in the elections for this year's X.Org Foundation Board of Directors.
As already covered previously on Phoronix,
everything is gearing up for the 2016 X.Org elections
. Besides needing to elect four new members to the Board of Directors, they will be again pursuing their potential merger/acceptance by SPI (Software in the Public Interest), should they get enough votes this time to pursue the by-laws change -- last year it failed due to
not enough members voting
.
Peter Hutterer on the behalf of the X.Org Board of Directors sent out an elections nomination reminder on Saturday night. The nomination period remains open through end of day 15 March.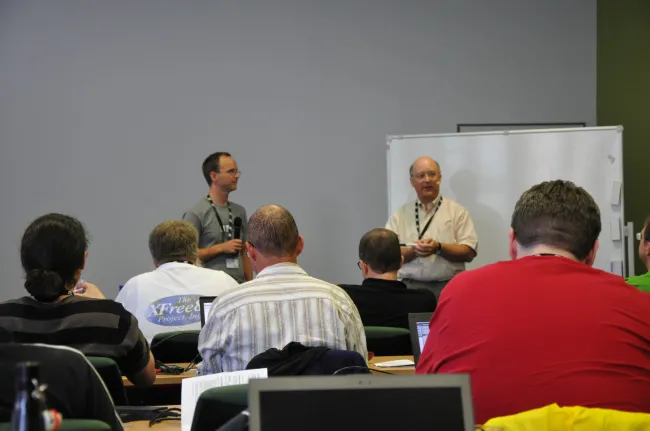 Peter mentioned in
the reminder message
, "The directors who received two year terms starting in 2015 were Peter Hutterer, Martin Peres, Rob Clark and Daniel Vetter, They will continue to serve until their term ends in 2017. Current directors whose term expires in 2016 are Alex Deucher, Matt Dew, Egbert Eich and Keith Packard."
You can nominate yourself or another X.Org member (as long as they apply by 17 March). More details next week once the nomination period is over. Additional information on the X.Org "BoD" can be found via
their Wiki page
.