Rocket League Is Almost Fixed Up For RadeonSI Gallium3D Driver
Marek Olšák has posted a set of five patches for fixing up one of the remaining rendering issues affecting RadeonSI and the other Gallium3D drivers in being able to correctly render the popular Rocket League game on Linux.
While improvements have been made to the Rocket League port as well as past work on Mesa, grass rendering is still faulty. Marek explained, "Rocket League expects DirectX behavior for partial derivative computations after discard/kill, but radeonsi implements the more efficient but stricter OpenGL behavior and that will remain our default behavior."
RadeonSI will still default to its more efficient/stricter behavior, but a new flag is being added controlled by a drirc option so Rocket League running on Gallium3D drivers will default to the alternative behavior.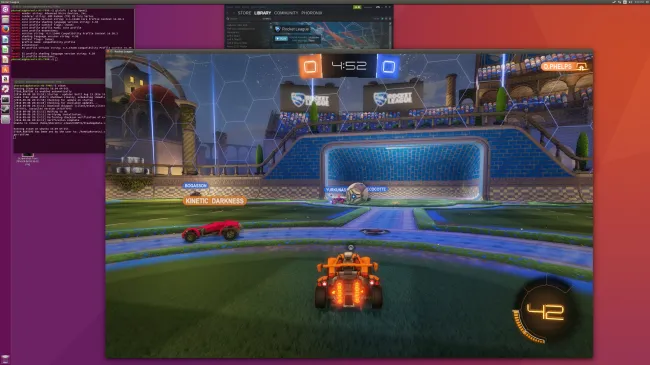 The patch series can be found on
mesa-dev
but will hopefully soon be in Mesa 17.2-dev for helping those wanting to try this game on the open-source RadeonSI/Gallium drivers.