4K HDMI Appears To Work Much Better With Nouveau On Linux 4.5
While I'm in the middle of a big Nouveau Linux 4.4 vs. Nouveau Linux 4.5 vs. NVIDIA proprietary driver comparison with multiple NVIDIA GeForce graphics cards, I just wanted to pass along a bit of good, non-performance news about Nouveau on Linux 4.5.
On recent kernels, when connecting any modern NVIDIA GPU running Nouveau to
this Dell 4K monitor
, I've had to use the DisplayPort connection to get a working 3840 x 2160 display out-of-the-box with this open-source NVIDIA driver. If using HDMI on recent kernels with Nouveau, I would get only 1920 x 1080. However, the good news is that as of Linux 4.5 with the Nouveau DRM updates, 4K HDMI is working!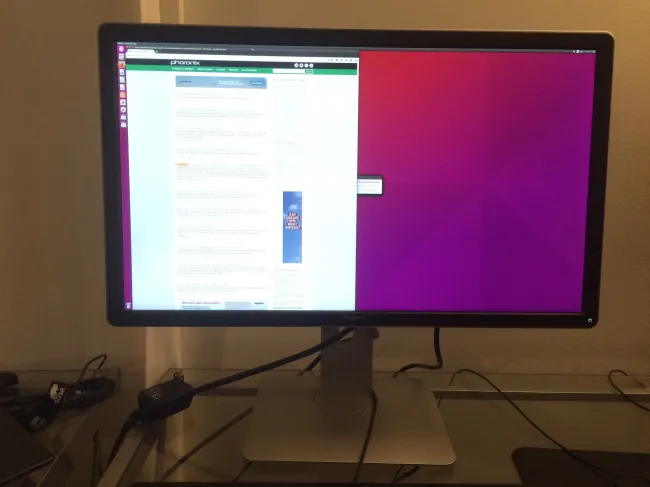 No hardware changes and with all of the cards I've tested, HDMI 4K is working for Nouveau rather than having to use DisplayPort for the tested Kepler cards. Of course, under the NVIDIA proprietary driver, both the DisplayPort and HDMI connections have always worked just fine with this 4K monitor.
This has been somewhat similar to some HDMI regressions previously for the Radeon DRM at 4K, but those have been squared away as well and in my Linux 4.5 Radeon tests I haven't hit any HDMI/DP issues. The Intel Linux driver also previously had HDMI 4K issues as outlined in
Have Troubles With 4K Displays On Intel Linux? Try The Linux 4.3 Kernel
.
With 4K / Ultra HD displays becoming more common among enthusiasts, it's great to see the open-source DRM/KMS drivers stabilizing their support. Stay tuned for the Nouveau Linux 4.5 comparison in the days ahead.