Mesa 22.3 Will Hopefully Be Released Next Week With Improved Vulkan Drivers, Rusticl
Barring any unforeseen issues from coming about,
Mesa 22.3
will hopefully be released next week.
Eric Engestrom announced the release today of Mesa 22.3-rc3. Eric is hoping to ship the final 22.3.0 release next week on 23 November, unless any unexpected issues arise prior to that point. Otherwise it would be on to Mesa 22.3-rc4.
With today's
Mesa 22.3-rc3
there are a few R600g SFN/NIR fixes, some Intel shader compiler fixes, a few fixes to smaller drivers like Etnaviv / Panfrost / V3DV, various GFX11/RDNA3 fixes for the RADV ACO compiler back-end, and other fixes throughout. It's been a fairly robust set of fixes that accumulated over the past week to the various OpenGL and Vulkan drivers.
Mesa 22.3 overall is a rather big quarterly feature update. Mesa 22.3 brings more improvements to Intel Arc Graphics (DG2/Alchemist), RDNA3/GFX11 work for the upcoming Radeon RX 7000 series, more Zink OpenGL-on-Vulkan improvements and performance optimizations, various new Vulkan extensions for RADV and ANV, introducing Rusticl as the Rust-based OpenCL driver implementation, continued Microsoft Windows support improvements, and a wide range of other changes. As with most Mesa releases, the changes weigh particularly heavy on the Intel and AMD Radeon graphics drivers.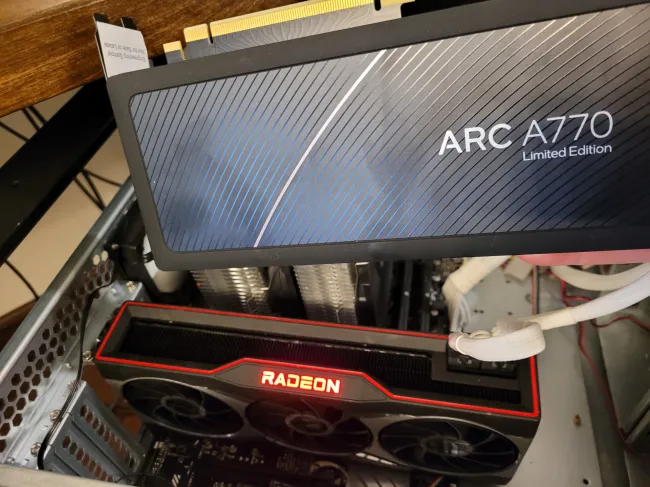 Stay tuned for more Mesa 22.3 benchmarks in the days ahead on Phoronix.