Mageia 9 Beta 2 Released With Linux 6.3 Kernel, KDE Plasma 5.27 + GNOME 44 Desktops
Mageia 9 beta 2 has been released with this Mandriva/Mandrake-lineage Linux distribution nearing its next major release.
With Mageia 9 beta 2 there are many package updates over its prior beta. Mageia 9 is now running on the Linux 6.3 kernel, upgraded to GCC 12.3 for its code compiler, RPM 4.18 for package management, Chromium 110 and Firefox ESR 102.11 for browsers, and the Mesa 23.1 graphics drivers. When it comes to desktop options there is KDE Plasma 5.27.4, GNOME 44, Xfce 4.18.1, and LXQt 1.3. At this point in Mageia 9 development they are basically under a version freeze ahead of the stable release.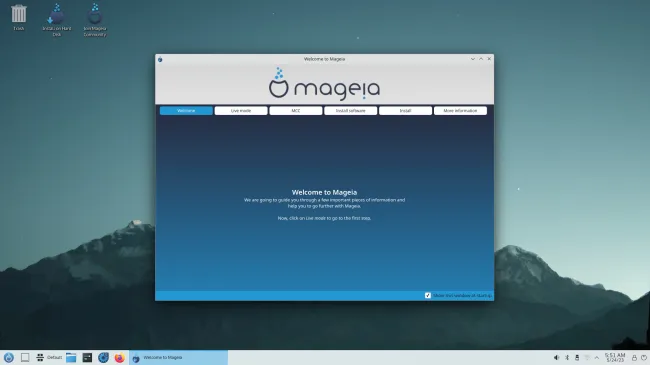 The Mageia developers point out that they continue to offer 32-bit installation media for use on 64-bit systems, where as most other Linux distributions have long ago dropped their 32-bit x86 install images.
Mageia 9 beta 2 with the original release schedule was supposed to happen back in October but since the prior beta in February they have been running a solid 4~6 months behind schedule. But if the relative time between the second beta and final release pan out, Mageia 9 stable should be out in roughly one month's time.
Downloads and more details on the Mageia 9 Beta 2 release via the
Mageia.org blog
.