More Information On The KDE Dynamic Window Decoration Plans
Published last month were the plans by KDE developers to create
Dynamic Window Decorations (DWD)
as a hybrid between client-side and server-side decorations. Here's more information on this concept for improving window decorations.
DWD was explained in the original post by Ken Vermette as, "a core protocol where an application would broadcast a list of widget specifications, at which point other parts of the system (DWD Consoles) could take the specified widgets structure, generate the UI, and display native widgets where desired. Using this method, DWDs try to strike a balance between SSDs and CSDs, allowing application developers to be more flexible inside the window decoration while also addressing the need of a window manager to remain in control to avoid the downsides of CSDs."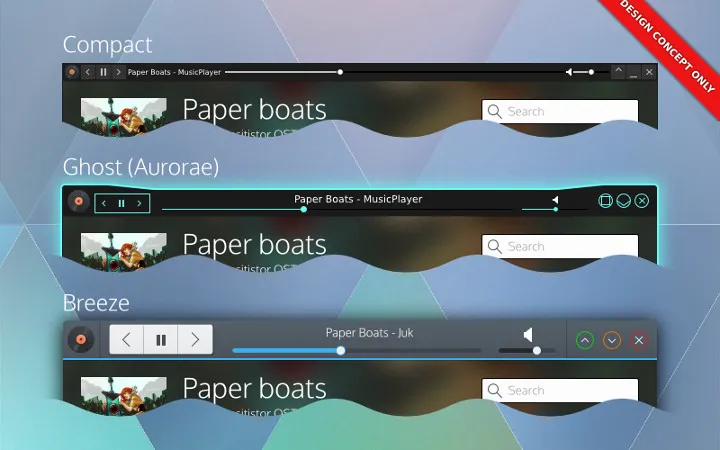 Vermette has now written a public frequently asked questions (FAQ) listing about the DWD plans. If you're interested in the Dynamic Window Decorations idea, stop by
Ken's blog
for all of his answers to common questions about the KDE DWD concept. DWDs will support more customization options on KDE, DWDs could potentially be built on a per-service basis, concerns countered about buttons within title bars, KDE doesn't plan to support falling back to client-side decorations, DWD will likely use D-Bus, and potentially other non-KDE/non-Qt programs could implement support for the DWD protocol.