We Rely On Your Support: Have you heard of Phoronix Premium? It's what complements advertisements on this site for our premium ad-free service. For as little as $3 USD per month, you can help support our site while the funds generated allow us to keep doing Linux hardware reviews, performance benchmarking, maintain our community forums, and much more. You can also consider a tip via PayPal.
NVIDIA CUDA Code In A JIT Interpreted Manner Via Cling
Cling, the C++ interpreter built upon LLVM and Clang, is in the process of seeing support for NVIDIA CUDA.
Based on Clang's CUDA support, university students have been working on adding CUDA support to Cling so it can be interpreted at run-time -- basically JIT'ed for the GPU being used. This is believed to be the first interpreter out there for the CUDA runtime API. They are using it for some interesting use-cases including working on CUDA-based code off notebooks.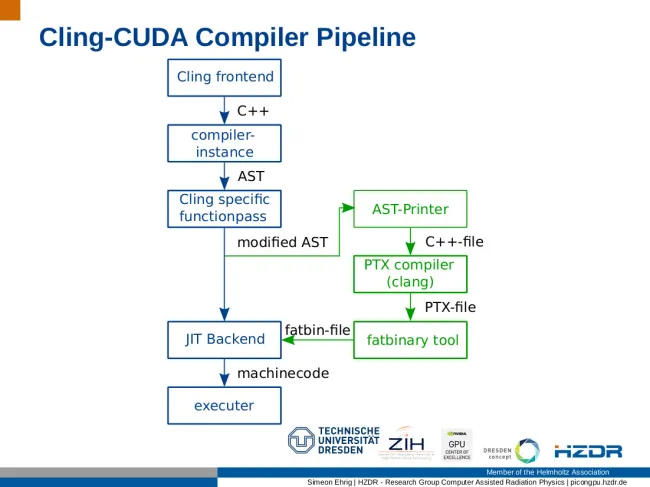 Those curious about this experimental support can see
this slide deck
, which was sent into us this morning. Those unfamiliar with the Cling C++ interpreter can find it on
GitHub
.