We Rely On Your Support: If you would like to support Phoronix this holiday season, you can enjoy our Black Friday / Thanksgiving sale... Phoronix Premium is available at a discounted rate for the rest of November. Learn more with the The 2020 US Thanksgiving / Black Friday Phoronix Premium Special. Happy Holidays!
Fedora 33 Released With Workstation Using Btrfs By Default
Fedora 33
has just been released as the last major update to this Red Hat sponsored Linux distribution for 2020.
Fedora 33 shipped on track even with its major changes like switching Fedora Workstation 33 to using Btrfs by default. Fedora Workstation 33 using Btrfs by default rather than EXT4 is certainly the mainline headline while the server spins continue to use XFS. But besides that Fedora 33 is also notable for using the fresh GNOME 3.38 desktop environment, LLVM 11, Python 3.9, RPM 4.16, Mesa 20.2, currently Linux 5.8 while Linux 5.9 is in testing as a stable release update, and more.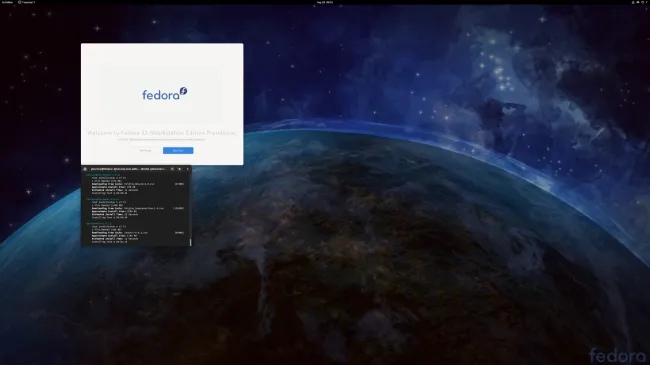 Fedora 33 also has some other fundamental improvements like finally making greater use of link-time optimizations (LTO) when building packages, SWAP on zRAM by default, and Fedora IoT now being an official spin.
The full release announcement for Fedora 33 can be found at
FedoraMagazine.org
. The various F33 flavors can be downloaded from
GetFedora.org
.