The New Ubuntu 18.04 Server Installer Is Working Out Nicely
Last year Canonical began
developing a new Ubuntu Server installer
and while it was quite rough at first, it got into shape in subsequent months and is used by default for the newly-released Ubuntu Server 18.04.
Ubuntu Server 18.04 LTS pulls in all of the latest package updates for benefiting servers, the cloud, etc. For those installing Ubuntu Server, the most obvious difference is the new installer that now replaces their usage of a modified Debian Installer.
This new installer is mostly about branding (and adding some Ubuntu orange!) and while text-based does certainly look different from the Debian Installer or the text-based version of Red Hat's Anaconda Installer, etc. It does also offer some minor differences like integration with Ubuntu MAAS (Metal as a Service).
There are the usual installer options about language and keyboard configuration...
And then the option to install Ubuntu Server or setting up a MAAS bare-metal configuration. Canonical's Metal as a Service is for offering automation and management of bare metal servers.
And then the usual network setup...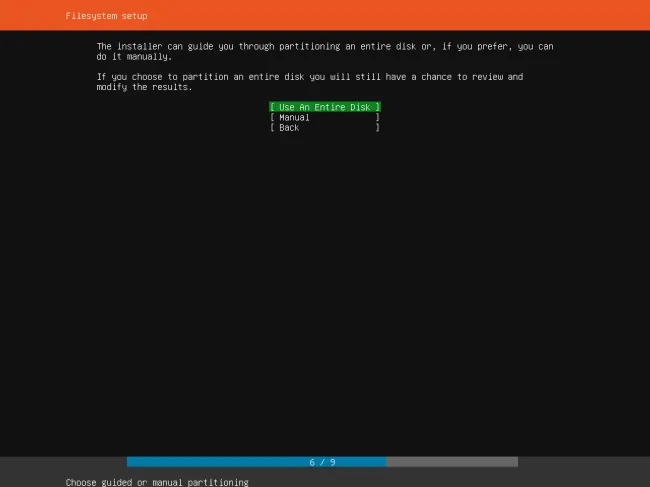 That is followed by the disk setup.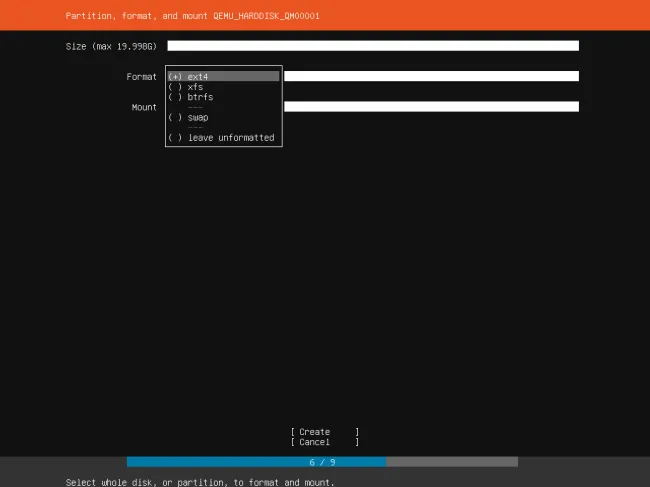 There's the easy/default full-disk installation or the ability to setup the storage configuration manually. This area isn't nearly as advanced as some other installers. File-system options are EXT4, XFS, and Btrfs. While Canonical has been backing ZFS on Linux the past two years, there is no ZFS option from the Ubuntu Server installer nor any option for say an F2FS setup. There also isn't any RAID/LVM options apparently offered at this stage for the new Ubuntu Server installer.
There are nine steps in total to the Ubuntu Server installation process.
Lastly before the install is setting up a user and server name. There's also the ability to easily import SSH keys from GitHub or Launchpad -- a nice addition compared to their previous installer.
And then it's off to the quite simple installation process. Overall, this new Ubuntu Server 18.04 installer is working out quite fine. Compared to the early installer tests from a year ago, it's matured a lot and when testing out recent snapshots of the Ubuntu 18.04 LTS server, it's been playing fine without any issues.