Mageia 9 Alpha 1 Released With A Smaller Footprint, Many Updates
It's been a year and a half already since the release of
Mageia 8
for this Linux distribution whose roots trace back to Mandriva and before that the legendary Mandrake. Mageia 9 will be out as the next iteration of this desktop Linux distro in the months ahead while this weekend there is the release of Mageia 9 Alpha 1.
Mageia 9 Alpha 1 had been planned for release in September and to get through the beta, release candidate, and final release by mid-November. But now we're to mid-November and seeing the first alpha release. Thus it's looking like Mageia 9.0 stable will slip into release early next year.
Mageia 9 has a smaller installation footprint with the disk size said to be at its smallest since the days of Mageia 4 for a minimal install. Mageia 9 has also transitioned to using SQLite as its RPM database back-end rather than the old and unmaintained BerkeleyDB.
Since the early 2021 release of Mageia 8, there have been many new open-source packages and version upgrades incorporated into Mageia 9. KDE Plasma 5 continues powering the default desktop of Mageia Linux. Mageia 9 also improves its rescue system.
Among the package upgrades with Mageia 9 are RPM 4.17, DNF 4.10, Linux 6.0, Mesa 22.1, XWayland 22.1, KDE Plasma 5.26, GNOME 43 packages are available, Xfce 4.16 is also available, LibreOffice 7.4, and a plethora of other updates.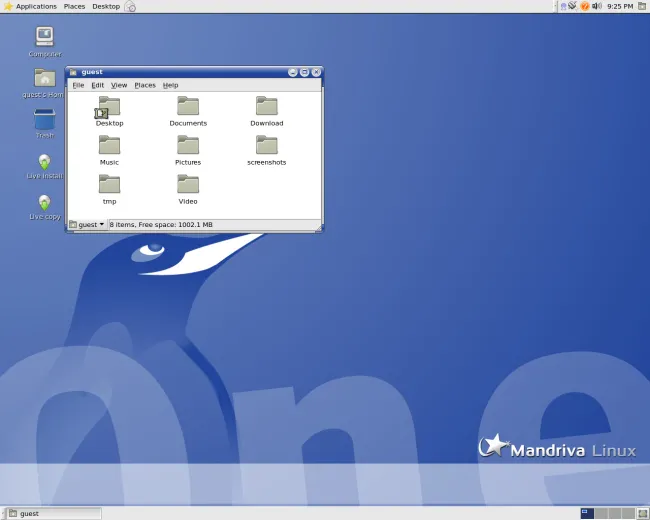 The old days...Mageia's lineage goes back to the days of Mandriva/Mandrake.
Mageia 9 Alpha 1 is now available for
download
if wanting to test out this Linux distribution. There is also the work-in-progress Mageia 9 release notes via the project's
Wiki
.