Ubuntu 15.04 Is Codenamed After A Monkey: Vivid Vervet
With Ubuntu 14.10 "Utopic Unicorn" due out later this month, Mark Shuttleworth has just revealed the Ubuntu 15.04 codename...
Mark posted a new blog post a few minutes ago entitled
V is for Vivid
. In the post he explains the focus of Ubuntu 15.04, "This verbose tract is a venial vanity, a chance to vector verbal vibes, a map of verdant hills to be climbed in months ahead. Amongst those peaks I expect we'll find new ways to bring secure, free and fabulous opportunities for both developers and users. This is a time when every electronic thing can be an Internet thing, and that's a chance for us to bring our platform, with its security and its long term support, to a vast and important field. In a world where almost any device can be smart, and also subverted, our shared efforts to make trusted and trustworthy systems might find fertile ground. So our goal this next cycle is to show the way past a simple Internet of things, to a world of Internet things-you-can-trust."
He ends with naming the Ubuntu 15.04 release the Vivid Vervet, continuing in his tradition of progressing through the alphabet and using an adjective followed by an animal name. Here's a picture of a vervet, which is
a type of monkey
: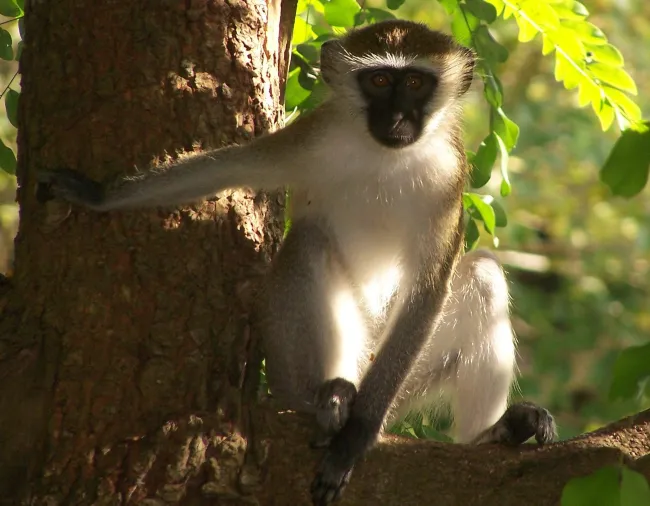 You can expect to see the official release of Ubuntu 15.04 Vivid Vervet in April while over the weeks and months ahead you can stay tuned to Phoronix for all of the latest information on the development of this new Ubuntu Linux release.