The DRM Graphics Changes Submitted For Linux 3.20
The most recent pull request for
the already very exciting Linux 3.20 / 4.0 kernel
is the DRM graphics driver changes, which of course excite us a lot. This DRM pull request is another fairly heavy pull request with a number of end-user features for the popular open-source graphics drivers.
First up for the
Radeon DRM driver
is
DisplayPort audio support
,
better fan control support
for SI/CI GPUs, and indirect draw kernel-side changes for Evergreen/Cayman GPUs, along with
other important changes
. Sadly, the new "AMDGPU" DRM driver still hasn't been published so it's still missing out from mainline kernel integration.
When it comes to the
AMDKFD driver for open-source HSA
there's changes too for Linux 3.20. There's more
work towards Carrizo/VI enablement
, SDMA user-mode queue support, sub-allocator improvements, and support for interfacing with more than just the Radeon DRM driver.
The
Intel (i915) driver
has
a great number of changes
as usual. There's all the basic Intel
Skylake
hardware enablement, more atomic work, DSI changes, write-combine CPU memory mappings, code changes, full PPGTT when Execlists are enabled, and more Cherryview improvements, among other internal changes.
The
Nouveau driver
changes for Linux 3.20 include basic re-clocking support for the
GK20A
Tegra K1 GPU, merging the ARM platform driver into Nouveau, and other internal code changes.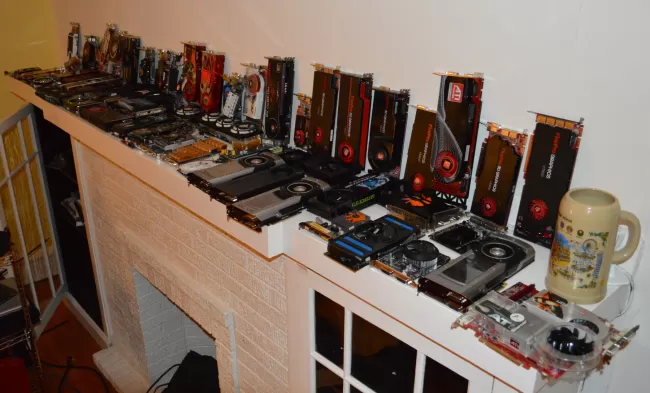 Testing 60+ Intel/AMD/NVIDIA GPUs On Linux With Open-Source Drivers
The
NVIDIA Tegra DRM driver
has been converted to support atomic mode-setting and suspend-and-resume should work better with its child devices.
Rob Clark's Freedreno
MSM driver
work for open-source Qualcomm DRM support includes atomic mode-setting support, Embedded DisplayPort (eDP) support, YUV support for MDP4/MDP5 hardware, and hardware cursor support for the MDP5.
To the various other ARM DRM drivers are the usual variety of (mostly clean-up / minor feature) work. New DRM drivers for Linux 3.20 include an ATMEL HLCDC driver and DesignWare HDMI core support. Core DRM changes include atomic mode-setting work, support for Samsung Exynos Chromebooks, and more panel support changes.
The full listing of the Linux 3.20/4.0 DRM changes can be found via
this pull request
by David Airlie of Red Hat.