More Proof That Allwinner Is Violating The GPL
Allwinner
has been accused multiple times in the past of violating the GPL license by not providing Linux/Android kernel source code or U-Boot source, along with using LGPL-licensed code within their binary blobs, etc. Today there's new "definitive proof" of Allwinner's GPL violations.
Beyond being a GPL violator,
Allwinner has a poor track record of upstreaming kernel changes/drivers
for their platforms and their lack of open-source friendliness has led to
reverse-engineering of Allwinner video-related components
. While Allwinner SoCs are popular to low-cost devices and there's a decent size Linux developer community around these devices, Allwinner isn't one of the reputable open-source/Linux stakeholders.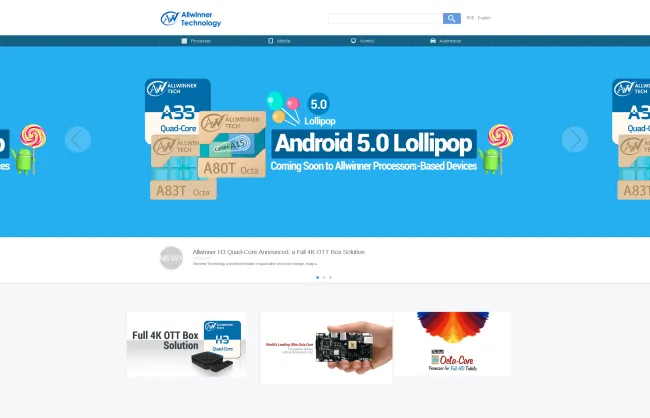 Luc Verhaegen
has emailed to the Linux-SunXI group along with Allwinner Technology what he claims is "definitive proof" he's discovered of Allwinner's most recent GPL violations. Allwinner GPL violations are far from new and past issues are documented about the company via
this Wiki page
.
Here was Luc's message to the company and Linux SunXI mailing list focused on Allwinner Linux support:
This was just posted on the allwinner github account:

https://github.com/allwinner-zh/media-codec

This contains:

https://github.com/allwinner-zh/media-codec/blob/master/sunxi-cedarx/LIBRARY/CODEC/VIDEO/DECODER/libvdecoder.so

This binary contains symbols from both ffmpeg (LGPL, but altered/hacked up) and libVP62 (anti-compiled from java, and taken off the web in 2006). The LGPL forces Allwinner to produce the full and complete source code of these binaries. How they are going to explain libVP62 to On2 Technologies, now google, is beyond me (VP6)

With all the previous "indiscretions", it was always possible to claim that there was some chance that Allwinner was not the source of the many violations. It was always pretty clear that Allwinner was the source, there were just too many coincidences, the violation was too all encompassing, and not a single device maker spilled the goods. The fact that they threw out a kernel tree with most code and all binaries removed, was, despite being a ludicrous and laughable action, another very clear sign that Allwinner was indeed the source of these violations.

Now however, the fact that allwinner posted this very clearly shows that Allwinner is the source. It is absolutely unequivocal this time round.

To top this off, it is 6 months after the last GPL violation shitstorm. This puts serious doubts behind the claims that Allwinner truly is learning and willing to cooperate.

Allwinner, it is very high time to start playing nice. You've been at it for 4 years now and seem utterly incapable of or unwilling to change.

Luc Verhaegen
To Luc's message was
just usual bullshit and fluff
out of Allwinner with their plans to "do better", claims they'll open some kernel drivers, and make other improvements for complying with the GPL/LGPL. We'll see soon enough whether their latest claims hold weight or is more smoke and mirrors as they continue to knowingly violate these open-source licenses.