We Rely On Your Support: Have you heard of Phoronix Premium? It's what complements advertisements on this site for our premium ad-free service. For as little as $3 USD per month, you can help support our site while the funds generated allow us to keep doing Linux hardware reviews, performance benchmarking, maintain our community forums, and much more. You can also consider a tip via PayPal.
Unity 2018.2 Released With Lightweight Render Pipeline, Vulkan & HiDPI Support In Editor
Version 2018.2 of the Unity Game Engine is now available as the latest quarterly update to this widely-used, cross-platform engine. Unity 2018.2 is quite exciting and does include some Vulkan and Linux changes.
When it comes to Linux/Vulkan, Unity 2018.2 finally brings Vulkan support to the Unity Editor on both Windows and Linux. Besides the Vulkan support in the editor, there is also now HiDPI support finally for the Unity Editor on Windows and Linux. Also, Unity's new burst compiler support for the entity component system (ECS) is now supported on all editor platforms.
The Unity 2018.2 release also features scriptable render pipeline improvements, the Lightweight Render Pipeline (LWRP) is now available in preview form, the High Definition Render Pipeline continues to be improved upon after its introduction in Unity 2018.1, there is now support for streaming texture mipmaps on-demand, particle system improvements, and an SVG importer to handle scalable vector graphics directly within projects for the 2D system.
Here are some Unity 2018.2 screenshots courtesy of Unity Tech for showing off their latest rendering work: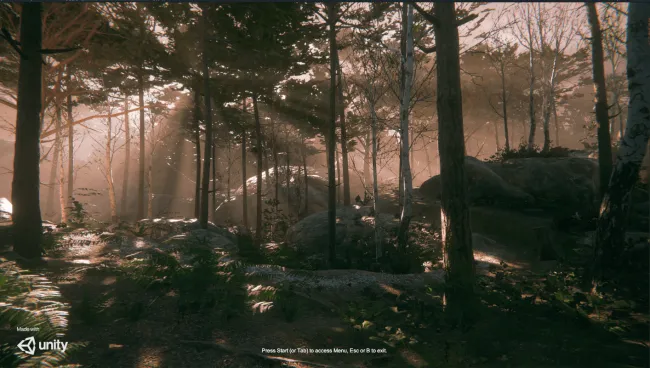 More details on Unity 2018.2 are available from
Unity3D.com
.