X.Org Apps Now Running On Ubuntu Touch/Phone
Canonical now has X.Org/X11 applications running on the Ubuntu Phone/Touch via
XMir
.
While XMir has been around for a while to run legacy X applications atop Mir and has been tested countless times from the desktop, it seems the functionality is finally getting there for running X apps on Ubuntu phones. With Ubuntu Touch/Phone running Unity 8 on Mir and there being the GTK and Qt back-ends that interface with Mir directly, Ubuntu Phone apps don't have any need for X11 and other GTK/Qt apps don't as long as the programs don't make any X11 specific calls, but sadly there still are many apps with these X dependencies, hence porting to Wayland and Mir can still be a chore.
LibreOffice is one of the applications that still depends on an X.Org Server but now thanks to XMir it can be run from the Ubuntu Phone.Will Cooke, the Ubuntu Desktop Engineering Manager at Canonical, posted to his
Google+ page
today about the progress in running X apps on Ubuntu Phone.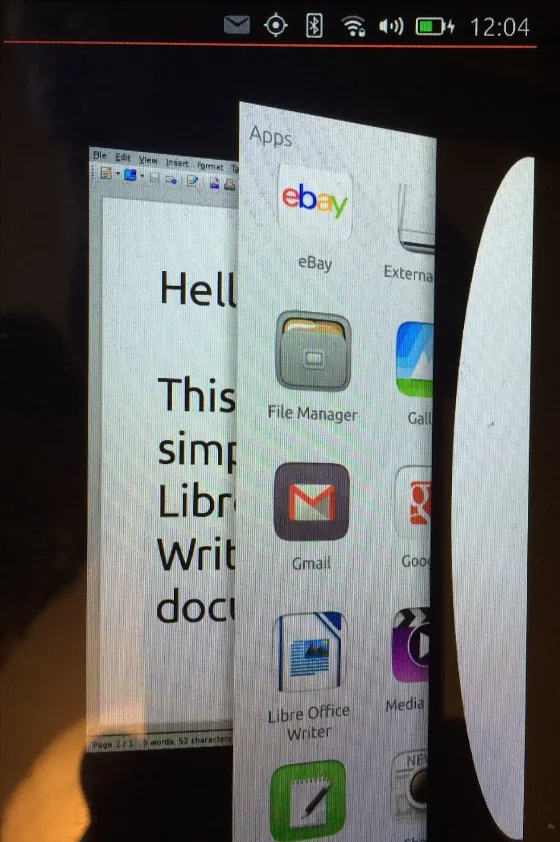 He shared the photos shown in this article and wrote, "X.org applications running on a phone. For teh lulz." This work can be found in the Ubuntu 15.04 archive.