openSUSE 13.2 Beta 1 vs. Fedora Linux Benchmarks
With this week's
openSUSE 13.2 Beta release
I decided to run some benchmarks to see how the performance compares to that of Fedora Linux.
I'm still working on a larger benchmark comparison of various bleeding-edge Linux distributions, but for those anxious to see how openSUSE 13.2 Beta 1 is performing, I uploaded some basic performance figures from the high-end
Intel Core i7 5960X Haswell-E
. The numbers in the article are compared against Fedora 20 (with and without its significant updates).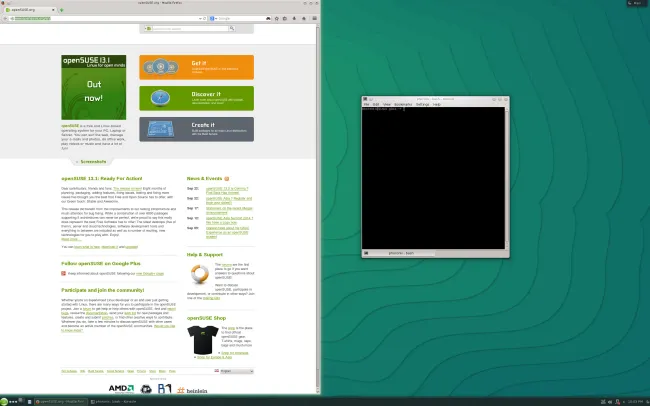 To recap openSUSE 13.2 Beta 1, it's shipping right now with the Linux 3.16.2 kernel, KDE 4.14.0 desktop, X.Org Server 1.16.0, xf86-video-ati 7.4.0, Mesa 10.3, and GCC 4.8.3 as its compiler. The Btrfs file-system is used by default for the root file-system while under the default partition setup is a separate XFS-based home directory.
You can view these benchmark results at
1409233-LI-SUSE132BE82 via OpenBenchmarking.org
and stay tuned for the formal Linux distribution comparison on Phoronix. There will also be more openSUSE 13.2 benchmarks on Phoronix as its official release approaches in November.