Show Your Support: Did you know that you can get Phoronix Premium for under $4 per month? Try it today to view our site ad-free, multi-page articles on a single page, and more while the proceeds allow us to write more Linux hardware reviews. At the very least, please disable your ad-blocker.
XDC2012: Lots Of Progress On X, Mesa, Wayland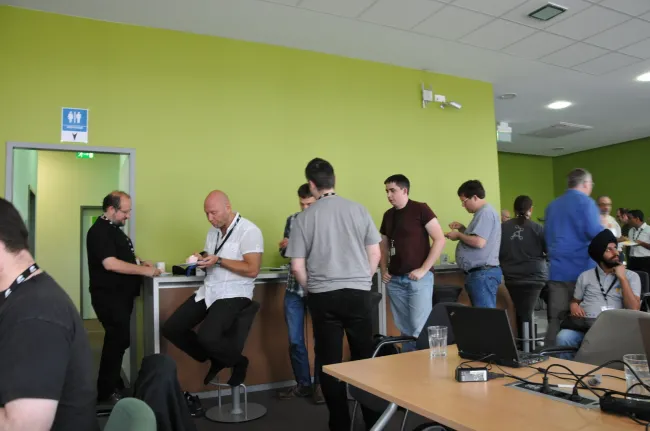 SUSE sponsored cake to go with the Phoronix beer.
The schedule was fairly packed for three days with lots of presentation, but still plenty of time for socializing.
There was also plenty of entertainment in the evenings, as shown by the annual XDC caption contest photos.
There was a presentation on the Freedreno driver.
DRI2 video support will hopefully materialize.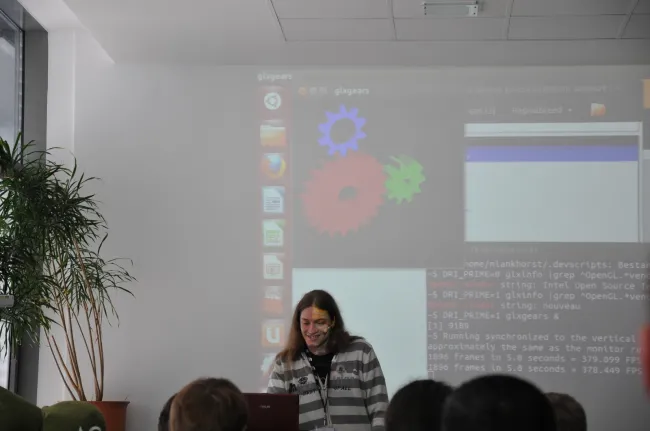 NVIDIA Optimus support is coming although during this demo the system deadlocked while trying to run glxgears with the dual GPU notebook.