XDC2012: Lots Of Progress On X, Mesa, Wayland
X.Org developers from all around the world converged on the SUSE offices.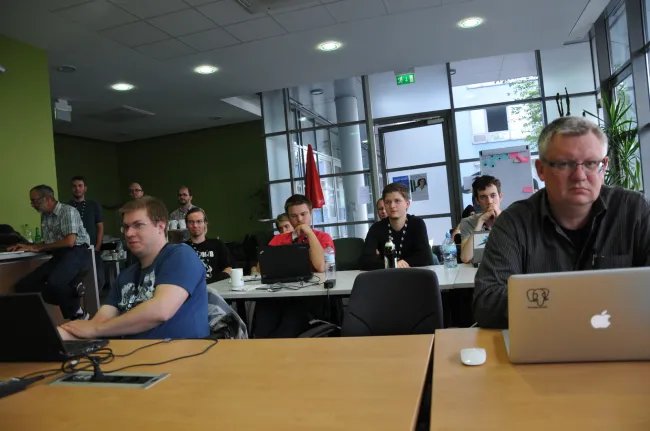 Last year's event was XDC2011 Chicago.
This was just the Phoronix-sponsored beer for the X.Org developers to make it through the first day of the event...
Next year, XDC2013 is likely to take place in Portland, Oregon.
If you enjoyed this article consider joining Phoronix Premium to view this site ad-free, multi-page articles on a single page, and other benefits. PayPal or Stripe tips are also graciously accepted. Thanks for your support.