Show Your Support: Did you know that the hundreds of articles written on Phoronix each month are mostly authored by one individual? Phoronix.com doesn't have a whole news room with unlimited resources and relies upon people reading our content without blocking ads and alternatively by people subscribing to Phoronix Premium for our ad-free service with other extra features.
Ubuntu Phone Marketshare Estimated At Around 25 Thousand Users
Canonical sadly hasn't made public any sales numbers about the number of Ubuntu Phone devices out in the wild, but an estimate based upon update reporting pegs the number of current Ubuntu Phone users at around 25,000.
Ubuntu community developer Riccardo Padovani was curious about how many Ubuntu Phones there are, but with Canonical not being forthcoming with the number of devices sold or expectations for the quarters ahead, there isn't much in the way of an official count. However, he took the approach of looking at how many times the Ubuntu Phone's Calculator App was updated.
The Calculator App is installed by default on the Ubuntu Phone and should be a decent unofficial metric for trying to get a close number to the actual Ubuntu Phone head count. He found that after the Ubuntu Phone has been on sale for six months, 17,979 users updated the Ubuntu Calculator App. However, given various factors, he's estimating the total Ubuntu Phone market-share to be at about 25,000 users. You can find Padovani's estimates via
this post
.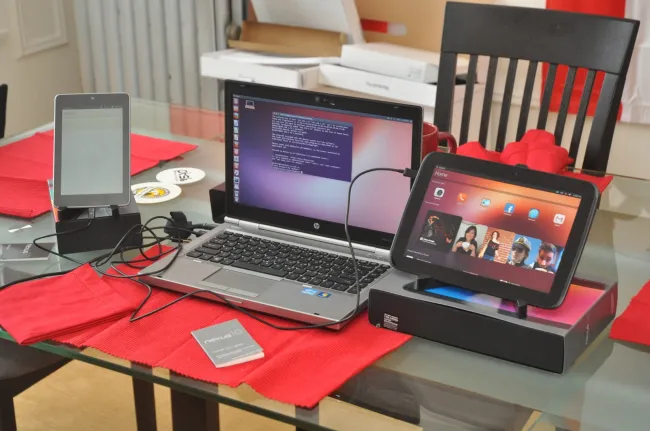 In checking out the latest Phoronix stats over the past few months, Ubuntu Phone comes in just ahead of Bada and SymbianOS but behind even BlackBerry, Firefox OS, and even the Sony PlayStation Vita platform for web traffic. Or even close to hundred times more traffic coming from Windows Phone, while iOS and Android lead for Phoronix mobile traffic.