Sculpt OS With "Visual Composition" Posted For Latest Genode OS
The
Genode
open-source operating system framework written from scratch with a micro-kernel design has been working on
Sculpt OS as a general purpose operating system
. This week the project reached its latest milestone.
The third version of Sculpt OS is now available, "Sculpt with Visual Composition", which as part of this latest goal is working on transitioning more of their offerings from text-based user-interfaces to a GUI for administrative tasks. The text-based user interfaces will be maintained for those interested.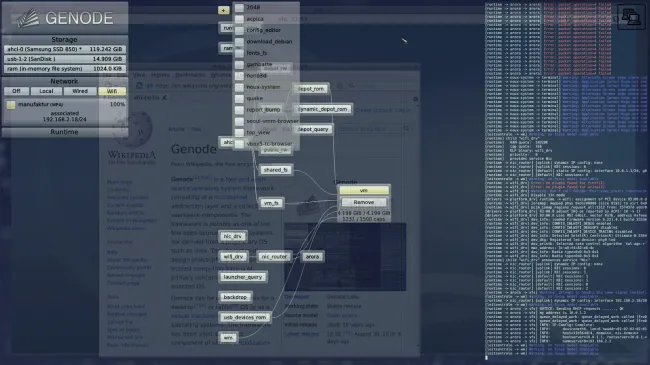 The latest Sculpt OS, courtesy Genode.org
If you want to learn more about this still very experimental operating system effort, stop by
Genode.org
this weekend for some technical fun.
Sculpt OS can run from a USB stick on some bare metal systems but otherwise is also available as a virtual appliance with Oracle VM VirtualBox.