Show Your Support: Did you know that the hundreds of articles written on Phoronix each month are mostly authored by one individual? Phoronix.com doesn't have a whole news room with unlimited resources and relies upon people reading our content without blocking ads and alternatively by people subscribing to Phoronix Premium for our ad-free service with other extra features.
NixOS 22.05 Released With New Graphical Installer
NixOS as the Linux distribution built around the unique Nix package manager is out with its first release of the year.
NixOS 22.05 builds atop the Nix 2.8 package manager, which brings better performance, general improvements, the experimental
nix fmt
command that applies a formatter defined by the flake output to the Nix expressions in a flake, and other additions.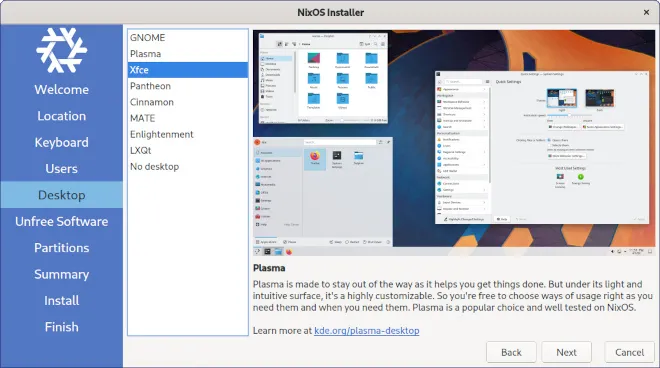 NixOS shows off its new graphical installer.
In trying to make NixOS more user-friendly, NixOS 22.05 brings a graphical installer for this Linux distribution. The NixOS graphical installer is built atop the Calamares installer framework.
There are 9,345 new packages and 10,666 updated packages with the Nix package manager.
Downloads and more details on NixOS 22.05 via
NixOS.org
.