We Need Your Support: Did you know that the hundreds of articles written on Phoronix each month are mostly authored by one individual working long hours? Phoronix.com doesn't have a whole news room with unlimited resources and relies upon people reading our content without blocking ads and alternatively by people subscribing to Phoronix Premium for our ad-free service with other extra features.
Debian Now Defaults To Xfce On Non-x86 Desktops
Back in September
Debian switched back to the GNOME desktop
by default in place of Xfce for the upcoming Debian 8.0 "Jessie" release. However, as of today, the non-x86 versions of Debian have flip-flopped once again back to Xfce.
Debian switched back to GNOME in September over reasons dealing with accessibility, systemd integration, and other factors when seeing what was the best fit to be the default for Debian 8 Jessie. However, now for platforms aside from x86 and x86_64, Xfce has returned to the default over poor experiences in using the GNOME Shell.
The GNOME Shell depends on a suitable OpenGL driver stack for support, but in the ARM world the OpenGL driver support varies on the Linux (non-Android) desktop. Most Debian ARM platforms and Debian for other architectures is left using software acceleration (
LLVMpipe
) due to inadequate hardware or driver coverage. For this reason, Debian for non-x86/x86_64 architectures is returning to the Xfce world.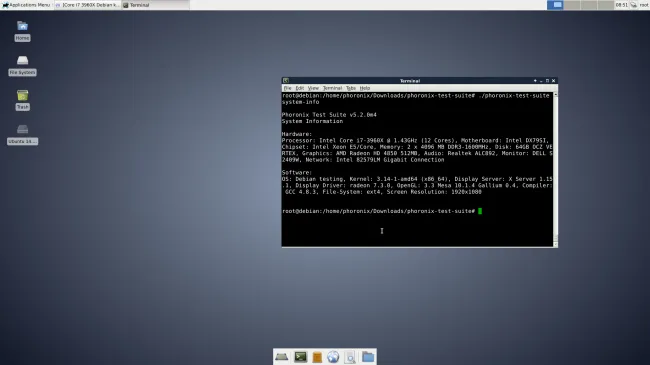 Joey Hess updated the
tasksel Git
today, "Gnome only works on i386 and amd64, so default to xfce on other arches."
The "GNOME only works on i386 and AMD64" come down to
this bug report
about OpenGL driver issues with GNOME Shell running on other platforms where the GL drivers aren't as good as the common Nouveau/Radeon/Intel open-source drivers and proprietary AMD/NVIDIA Linux graphics drivers.