Lutris 0.5.13 Beta Released With Proton Support, Itch.io Integration
Lutris 0.5.13 Beta is out this weekend as the newest test release for this open-source game manager that makes it easier to install and play video games from multiple game stores, emulators, and integration with other services.
Lutris makes it easy to manage your game collections within Steam, the Epic Games Store, GOG, Humble Bundle, and also for more easily running Wine games as well as titles using MAME, Dolphin, RetroArch, ScummVM, and other emulators. With Lutris 0.5.13 is another heavy set of improvements for Linux gamers.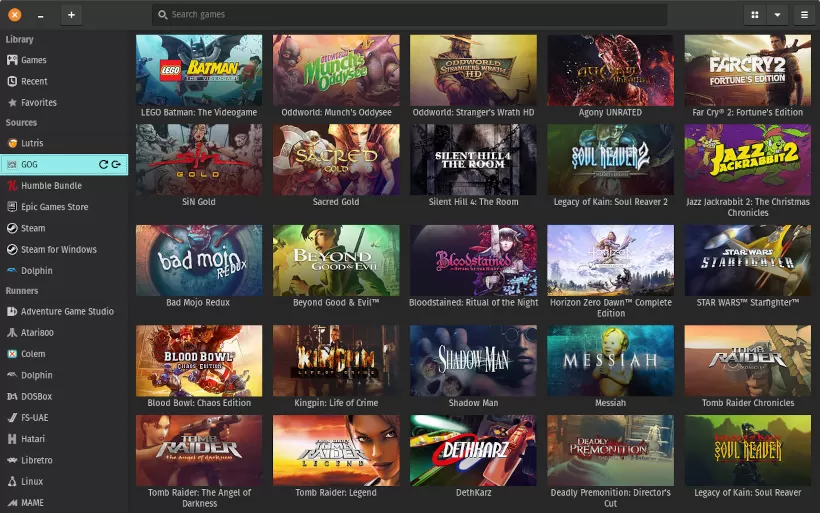 Lutris.net screenshot
Lutris 0.5.13 has been working on Proton support, drag-and-drop support for the main window, Itch.io integration, Battle.net integration, improved DOSBox game detection with GOG, and other enhancements.
The Lutris 0.5.13 Beta change-log includes:
- Add support for Proton
- Add drag and drop on the main window. Dropped files will be matched
- No-Intro, Redump and TOSEC checksums.
- Add support for ModDB links in installers (moddb python module required)
- Added "Missing" sidebar option for games whose directory is missing
- Re-style the configuration, preferences, installer and add-games windows
- Group configuration options into sections
- Added checkbox to stop asking for the launch config for a game
- Support for launch-configs in shortcuts and the command line
- The add-games window can now create 32-bit WINE prefixes
- Add filter field to runner list
- Show game count in search bar
- Workaround Humble Bundle authentication issues by allowing importing cookies from Firefox
- Add Itch.io integration
- Add Battle.net integration (protobuf dependency required)
- Improve detection of DOSBox games on GOG
- Added "Unspecified" Vulkan ICD option
- Removed ResidualVM (now merged into ScummVM)
The beta release can be downloaded from
GitHub
and more information on this "video game preservation platform" via
Lutris.net
.