KDE Prepares Push For Its New Goals: Accessibility, Environmentally Sustainable, Automate
At this year's KDE annual developer conference, Akademy, they announced new community goals around software accessibility, environmentally sustainable software, and automating internal processes. A talk is being held later this month to further their agenda around these goals.
With this fresh round of KDE Community Goals they are looking to focus on ensuring that KDE software is accessible to all and that everyone's accessibility requirements are being met, KDE software meets environmental sustainability goals, and automating internal processes to help in continuing to ensure their volunteers can continue effectively providing new software to users.
On the KDE environmentally sustainable goal, it seems to be primarily about ensuring robust energy efficiency of KDE software and measuring the environmental impact of the software.
The prior KDE Community Goals were around consistency, a focus on KDE apps, and Wayland support.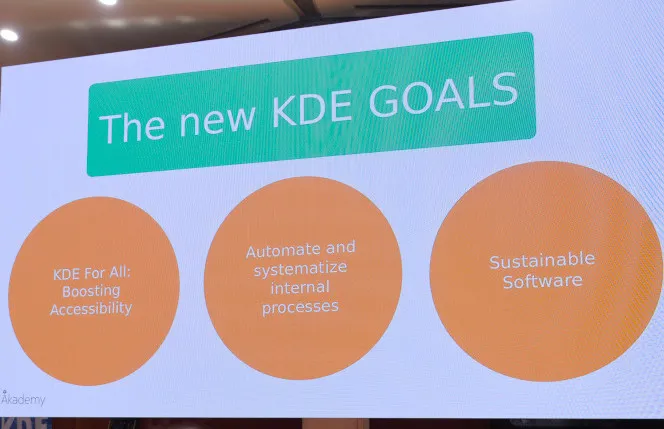 KDE.org @ Akademy 2022
More details on KDE's new community goals and a talk set for 28 November to further discuss these new goals can be found via
dot.kde.org
.