Open-Source Graphics DevRoom Returning For FOSDEM 2024
Luc Verhaegen has announced the return of the Graphics DevRoom for FOSDEM 2024 taking place in early February in Brussels.
Luc has been the longtime organizer of the Graphics DevRoom as complementary to the annual X.Org Developers Conference (XDC). Some years though it hasn't come to pass due to lack of community participation but the hope is for a stellar success in 2024.
The Graphics DevRoom is about all things open-source graphics from Mesa to DRM kernel drivers to Wayland, graphics toolkits, Vulkan, and these days even topics like VR/AR, AI hardware acceleration, and items of interest to Steam Deck like the ongoing HDR enablement. Though due to the jam-packed Free Open-Source Developer Europeans' Meeting schedule this year, the Graphics DevRoom has been slotted for only a half-day of the two day event.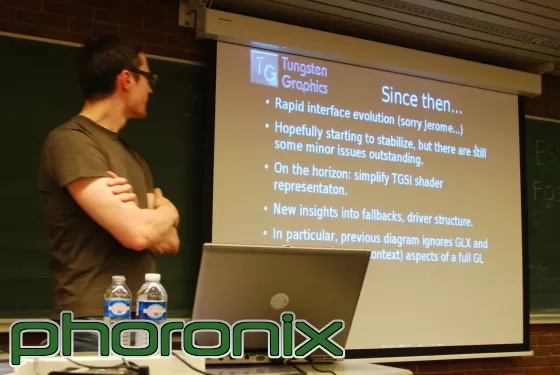 A
call for presentations
has now been issued for presenters wishing to talk about open-source graphics topics at FOSDEM 2024.
Regardless whether you're presenting or planning to attend the event, FOSDEM remains one of the best free software events in the world. It's a wonderful event and one of my favorite although in recent years has unfortunately been limited to remote participation... But that's another great aspect of the event too is the excellent audio/video streaming setup they have for this massive free software event that happens every February in Brussels.
Those wishing to learn more about the FOSDEM 2024 event itself can do so via
FOSDEM.org
.