Show Your Support: Did you know that you can get Phoronix Premium for under $4 per month? Try it today to view our site ad-free, multi-page articles on a single page, and more while the proceeds allow us to write more Linux hardware reviews. At the very least, please disable your ad-blocker.
2022 Black Friday Reminders
Just some quick "Black Friday" / holiday reminders for those that enjoy the daily original open-source news, Linux hardware reviews, performance benchmarks, and more put out each and every day on Phoronix.
As shared earlier this week, there is the
Phoronix Premium Black Friday deal
. You can join
Phoronix Premium
at a discounted rate to enjoy the site ad-free, multi-page articles on a single page, and other benefits. Check out
that article
for details on taking advantage of this deal.
Phoronix Premium and (pay per impression) advertisements are the only way that Phoronix can continue as its 19th birthday approaches in just a little over six months from now. Unfortunately the state of the overall ad industry and rampant ad-block usage among Linux/open-source enthusiasts along with the global economic conditions provide for a lot of headaches and uncertainty.
Tips via
PayPal
and
Stripe
are always welcome.
If you will be making any online purchases this holiday season from Amazon, you can also use
this Amazon.com affiliate link
when making your purchases as another easy way to help support operations.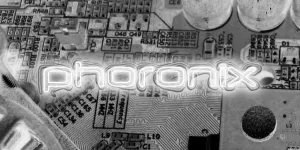 Thanks and happy holidays.