Fixed Intel IFS Driver Ready To Go With Linux 6.2
In addition to
Linux 6.2 promoting [DG2] Arc Graphics to stable
, this next kernel version will no longer deem the Intel In-Field Scan (IFS) driver as "broken" now that it's API/ABI is in good shape.
Earlier this year Intel
introduced the In-Field Scan Linux driver
as a silicon testing feature to be supported with future Xeon server processors. Intel In-Field Scan is intended to detect possible hardware issues not caught by ECC/parity checks or other hardware checks and can be useful for finding silicon that's either problematic prior to deployment or as the hardware ages in the data center. But with the driver's initial push into the Linux kernel
it was quickly marked as "broken"
after the driver engineers realized they hadn't properly taken into account some of their API decisions. Intel engineers have now improved their API and are ready to promote this IFS driver to stable.
The newly-introduced Intel IFS driver was marked as "broken" within the kernel until ensuring their user-space API is solid. In particular, their sysfs ABI around loading of firmware for the IFS test cases.
Last month Intel engineers
sent out their fixed IFS driver patches
and that work is now ready to go for the upcoming Linux 6.2 merge window.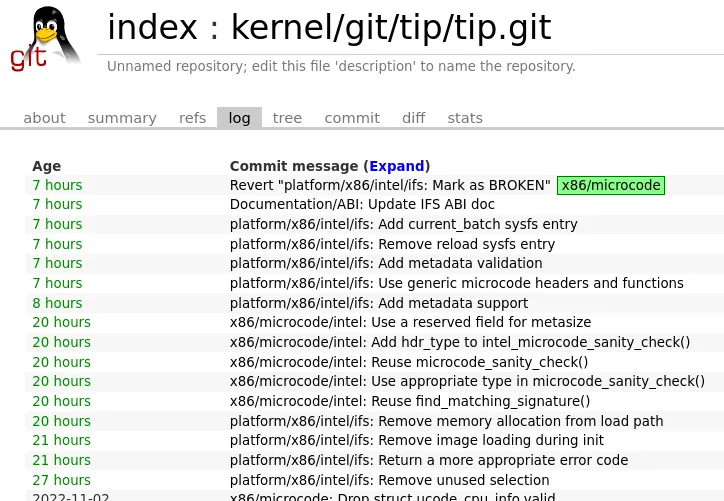 The In-Field Scan driver improvements have been picked up by
TIP's x86/microcode branch
ahead of the Linux 6.2 merge window in early to mid December. The TIP queue has all of the IFS improvements as well as removing of the "BROKEN" marker for this driver.