GIMP 3.0 Aiming To Release In 2023
The long elusive
GIMP 3.0
release that overhauls the UI and ports from GTK2 to GTK3 along with a wealth of other changes after being talked about for a decade could finally see its stable release this year.
For a while now have been GIMP 2.99 development releases while this year should progress through the GIMP 3.0 release candidates and ideally seeing the GIMP 3.0.0 stable release.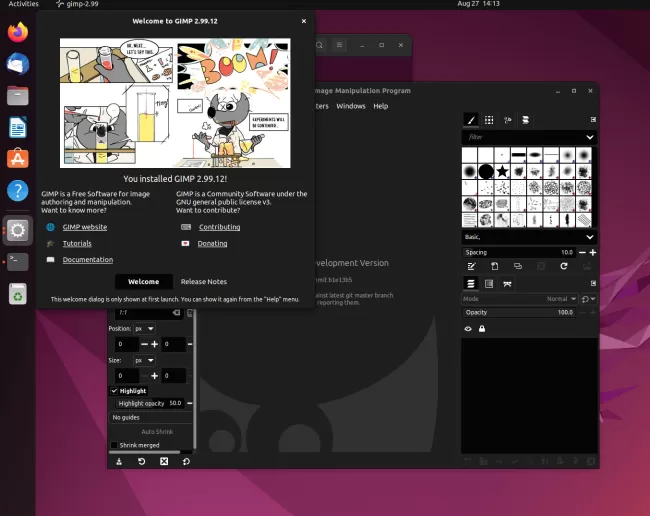 GIMP developer Jehan Pagès has published the project's 2022 annual report. The post highlighted goals for the year like finishing the migration to the Meson build system, porting away from intltool to gettext, and finishing the multi-layer selection work. Meanwhile they are nearly finished with their GTK3 tool porting, Wayland support continues to get better, and the GIMP 3.0 API work is also progressing.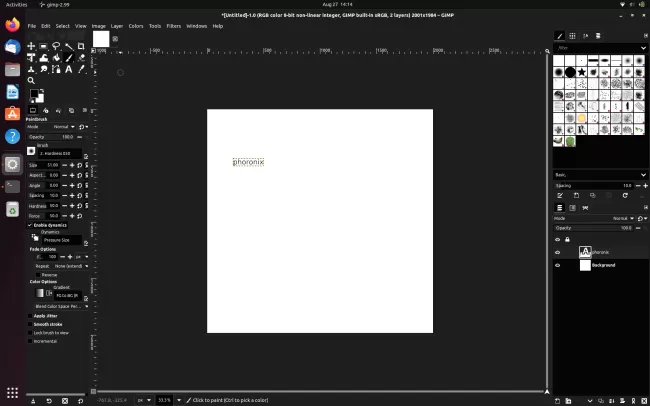 Where the GIMP 3.0 talk gets exciting for 2023 is:
I should not give dates, so don't take it as a promise. Maybe it's just a foolish dream by a foolish man: I am currently planning GIMP 3.0.0 release in 2023, or at least our first release candidates.

Here. I said it. If it doesn't happen, remember that it was not a promise. 😜

There is still a lot to be done, so I hope I'm not making a fool of myself. But at some point, not being able to release just gets frustrating. Of course, we are still within acceptable development durations (GIMP 2.8 to 2.10 took 6 years; we are still in the 5th year since 2.10) but I really want to get it over with.
As shared in the annual report, the hope is moving forward that GIMP releases can happen more often with faster development cycles.
Learn more about the 2022 accomplishments and 2023 plans for GIMP as the leading open-source / free software alternative to Adobe Photoshop via
GIMP.org
.