AMDVLK 2023.Q2.2 Brings New Extension For VKD3D-Proton, Performance Tuning
It's been over one month since the release of
AMDVLK 2023.Q2.1
while today it's been succeeded by the AMDVLK 2023.Q2.2 update.
With today's AMDVLK open-source Vulkan driver update there is support for VK_EXT_mutable_descriptor_type, the Vulkan extension worked on by Valve as part of Direct3D over Vulkan handling. VK_EXT_mutable_descriptor_type usage allows reducing the descriptor memory footprint and can yield much more efficient emulation of the raw Direct3D 12 (D3D12) binding model. VK_EXT_mutable_descriptor_type driver support is a win for VKD3D-Proton usage for D3D12 games on Linux with Steam Play.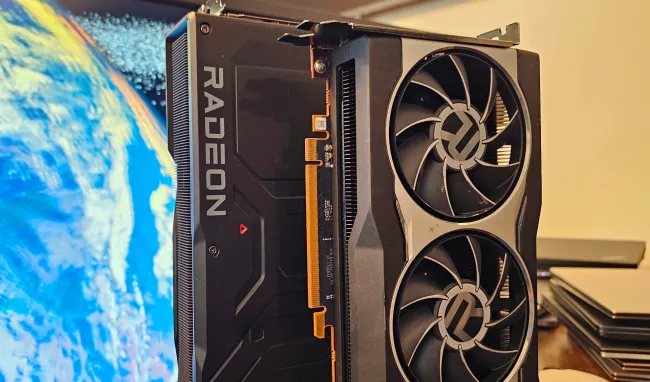 Mesa's RADV driver has supported VK_EXT_mutable_descriptor_type since
Mesa 22.3 last year
while now at least there is AMDVLK support too.
Today's update also has performance tuning for multi-sample anti-aliasing (MSAA) image copy for games like Rage 2 on Steam Play.
The other notable addition with today's AMDVLK release is adding
Mid-Command Buffer Preemption
(MCBP) support for RDNA2 GPUs.
- Update Khronos Vulkan Headers to 1.3.250
- Update supported CTS to 1.3.3.1
- Expose extension VK_EXT_mutable_descriptor_type
- Expose supported SPIR-V Capabilities/Extensions in amdllpc
- Performance tuning for MSAA image copy for games such as Rage2, etc.
- Add MCBP support for Navi3x
Plus there is a handful of bug fixes - including a corruption fix for Zink on AMDVLK. Source code downloads along with RHEL/CentOS and Ubuntu binaries of AMDVLK 2023.Q2.2 are available from
GitHub
.