Otter RC3 Released As The Browser Inspired By Opera 12 & Implemented Using Qt5
At the end of 2013 we wrote about
a new Qt5 web-browser inspired by Opera
and in 2014 it
entered alpha form
. But since then we hadn't heard much of that browser, Otter, until a Phoronix reader brought it up in our forums today.
It turns out that the Otter web browser is nearing its hard feature freeze for their first major release and the latest release candidate was made available this week. The goal of Otter remains to "recreate the best aspects of the classic Opera (12.x)" while making use of the Qt5 tool-kit and offering packages for Windows, macOS, and Linux (including AppImage support).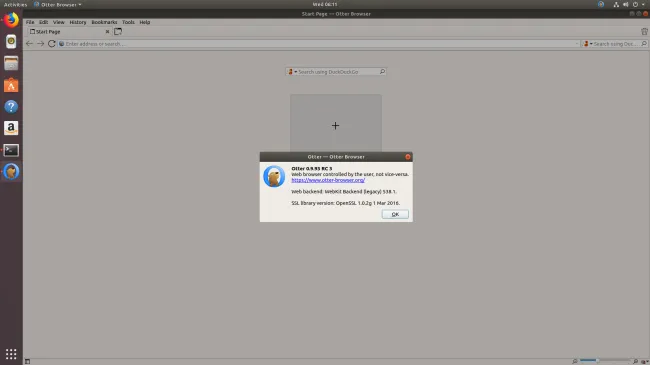 Qt WebEngine is being used to power the browser itself.
The latest details on the Otter Browser can be found at
Otter-Browser.org
.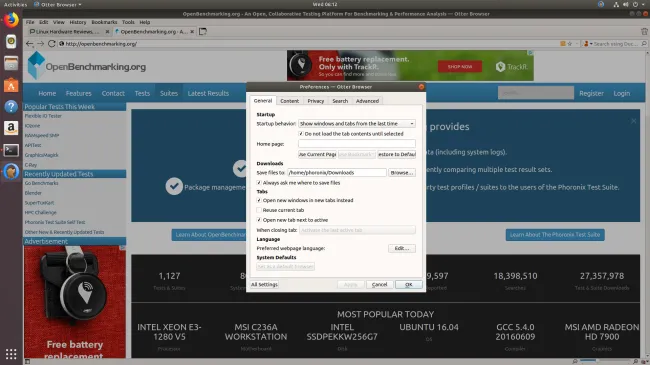 I fired up the Otter Browser RC3 release on Ubuntu for the screenshots found in this article. Overall it seems to be working out well sans the browser becoming very sluggish when loading large web pages.
Otter is certainly reminiscent of classic Opera.
Otter Browser can be downloaded from
SourceForge
. Packages for other Linux distributions are outlined at
their Wiki
. The code is hosted on
GitHub
.